NEW WINDSOR, N.Y. (June 19, 2018) — Tricia Mood of Red Hook, N.Y., has been named Public Relations Coordinator at Mobile Life Support Services, the largest emergency service provider in the Hudson Valley, second only to the New York State Police. Mood will work in conjunction with the executive management team to promote the company's public image through community activism.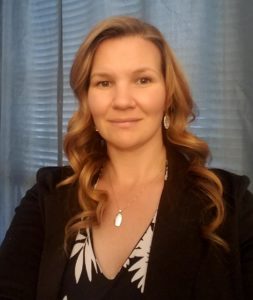 As Public Relations Coordinator, Mood will be responsible for the preparation and dissemination of information regarding Mobile Life Support Services through newspapers, periodicals, television, radio and other forms of social media. She will also be responsible for tracking and reporting the status of various service contracts and agreements.
Mood has been a member of the Mobile Life family since 2010. She previously served as Transportation Coordinator stationed in the Health Alliance of the Hudson Valley Broadway Campus hospital before being promoted to her current role.
"I was ready to move forward in my career after eight wonderful years as transportation coordinator and what better way to spread my wings than to have a job where I get to sing the praises of this amazing company and bring to light the incredible work that is done daily by its dedicated staff," said Mood. "I am continuously awed by the compassion, professionalism and skill of our everyday heroes here at Mobile Life and I am excited to share that with the communities we serve. I humbly and proudly take on this task and hope to live up to the standard of Mobile Life Support Services."
Prior to joining Mobile Life, Mood managed a daycare for 12 years before obtaining her practical nursing license. She was referred to Mobile Life shortly after and continues to pursue educational achievements while working full-time.
Mobile Life President and CEO Scott Woebse welcomed Mood to her new role.
"Tricia has been a respected and valuable asset of the Mobile Life family since joining the company nearly a decade ago," he said. "We are excited for her to take on this new role, recognizing and seizing opportunities to promote Mobile Life and its employees through social and traditional media outlets."
About Mobile Life Support Services, Inc.
Mobile Life Support Services, Inc. is a New York State Certified Advanced Life Support paramedic ambulance company that provides emergency services to communities and healthcare facilities throughout the Hudson Valley Region of New York State, including the counties of Orange, Rockland, Ulster, Dutchess and Westchester. Founded in 1981 by Rick and Gayle Metzger, Mobile Life is composed of more than 480 EMS professionals across the region and operates a fleet of more than 60 ambulances and 24 stations. With a collective population of more than 1,000,000 residents, Mobile Life handles approximately 100,000 calls per year. For more information, visit www.mobilelife.com.