Our marketing experts, public relations strategists and out-of-the-box designers have made Focus Media a preeminent advertising agency known for its creativity, innovation and cutting-edge marketing strategies.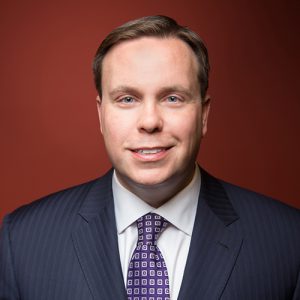 Josh Sommers
President and Chief Executive Officer
Josh Sommers, a former veteran radio broadcaster, newspaper columnist and casino marketing executive, founded Focus Media, Inc. in 2002 with the aim of bringing Madison Avenue quality and innovation to his clients. Today, Focus Media is one of the largest public relations and marketing firms in New York outside Manhattan, and in recent years, has been recognized as one of the fastest growing agencies in the nation (PR WEEK).
Sommers serves as president and CEO of Focus Media, which celebrates more than 15 years of success. He advises world-renowned companies and their CEOs on crisis communications, public relations and marketing. Some of his work includes helping guide Resorts World Catskills in the site selection process for its casino resort in New York, and Simon Property Group in publicizing the redevelopment of Woodbury Common Premium Outlets, its flagship center. Sommers also served as a key consultant and lobbyist for the approvals of the $500 million LEGOLAND New York Resort.
Under Sommers' leadership, Focus Media has won more than 200 national awards for marketing in health care, tourism and economic development. Sommers is also a known leader and promoter of economic development.
Despite the expanding reach of Focus Media, Sommers remains committed to his local community. He is Immediate Past Chairman of Community Foundation of Orange and Sullivan; Past Chairman of the Sullivan County Partnership for Economic Development; Past Board Member and Officer of the Orange County Chamber of Commerce and a Member of the Board of Hudson Valley Economic Development Corporation.
In 2012, Sommers received the Walter A. Rhulen Award from the Sullivan County Partnership for Economic Development, the organization's highest honor, for his leadership in economic development, philanthropy and commitment to the community.
Tony Morino
Executive Vice President
Tony Morino joined Focus Media in 2007 as a Public Relations Strategist. In 2008 he was promoted from Senior Account Executive to Marketing Director. Morino's high level of client service and attention to detail quickly elevated him to Vice President of Client Services, and then Executive Vice President, where he currently oversees several key accounts and provides oversight to Account Executives and team members at the firm.
Prior to joining Focus Media, Morino had an esteemed career in television and radio broadcasting, including working at Time Warner Cable to expand local programming.
Morino is the Immediate Past Chairman of the Board of Directors of the Boys and Girls Club of the Town of Wallkill & Sullivan County and is also the Chairman of the External Affairs Committee. He also volunteers with Goshen Little League and Goshen Recreational Basketball. He holds a Bachelor of Arts in communications from SUNY Oswego.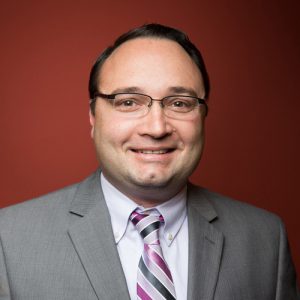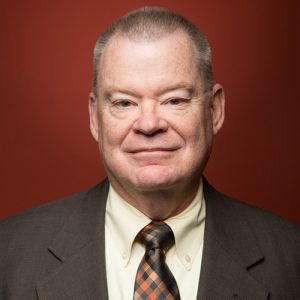 Bill Bratton
Chief Financial Officer
William Bratton has more than 30 years of experience in financial and IT consulting. He joined Focus Media as the Chief Financial Officer in January 2012.
Bratton served as the Senior Technical Solution Manager for IBM Global Services, consulting on financial and performance strategy for international organizations as well as assembling and leading teams of IT architects and specialists to assemble overall solution strategy. Bratton specialized in developing highly customized IT outsourcing solutions for high-profile clients.
Bratton received his Bachelor of Science in accounting from Manhattan College in Riverdale, N.Y. He serves on the Board of the Community Foundation of Orange and Sullivan Counties and is the lead representative for the Michelle Renee Bratton Memorial Scholarship Fund serving Pine Bush High School.
JP McGuirk
Vice President

Bringing more than 20 years of marketing and public relations experience, J.P. McGuirk joined Focus Media in January 2015 as Vice President. In this role, McGuirk oversees business development, marketing, public relations, crisis communications and advertising needs for the agency's clients.
Prior to joining Focus Media, McGuirk was the Director of Marketing for North East Dental Management (NEDM) in Paramus, N.J. He was responsible for all marketing and public relations activities for 57 practice locations and 14 brands. Previously, he has served as Director of Public Relations and Marketing for Catskill Regional Medical Center in Harris; the Assistant Vice President, marketing and communications lead for Endurance Services Limited in White Plains; and Assistant Vice President of Marketing at the Irwin Siegel Agency, Inc., in Rock Hill.
McGuirk was also a member of the Sullivan County Chamber of Commerce Board of Directors and served as chair of its Publicity Committee. He is a graduate of Siena College in Loudonville, N.Y., with a bachelor's degree in marketing and management.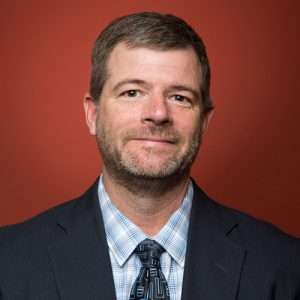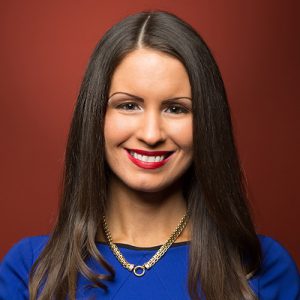 Lisa Sommers
Vice President
Lisa Sommers joined Focus Media as an Account Executive in 2010, and was promoted to Key Account Director in 2011. Sommers heads several of the firm's key accounts and is responsible for managing and coordinating marketing, advertising, public relations and special event initiatives.
Previously, Sommers spent several years as an Account Executive and Public Relations Manager at Madden Communications, LLC, which was acquired by Focus Media in 2010. She is a graduate of St. Thomas Aquinas College in Sparkill, N.Y., with a Bachelor of Arts in communication arts.
Sommers is a member of the People for People Board of Directors and has served as a board member for the local chapter of the American Cancer Society.
Nicole Feller
Assistant Vice President
Nicole Feller is an Assistant Vice President at Focus Media and is responsible for concept development, client and media relations, and editorial content.
A former television journalist, Nicole brings 10-plus years of media experience to the firm. She previously worked as an anchor, reporter and producer at stations throughout the Hudson Valley, including News 12, Time Warner's Cable 6 and RNN. Nicole earned a Cable Ace Award, as well as the Occupations Inc. Heart of Gold Community Service Award. She additionally has 18 years of experience as the director of a nonprofit agency, where she successfully promoted numerous events, raising hundreds of thousands of dollars for cancer awareness and research. As a former School Library Media Specialist, Nicole is also an expert researcher with extensive knowledge in the field of education.
Nicole holds a master's degree in library media science from Long Island University and a bachelor's degree in English from St. Joseph's University in Philadelphia, Pa.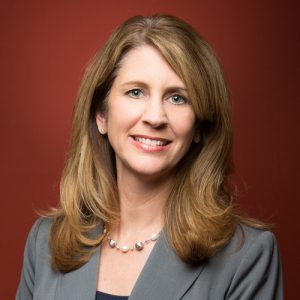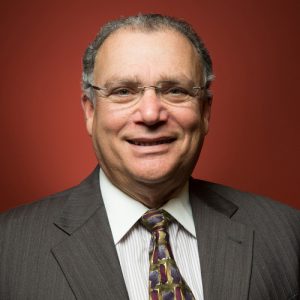 Barry Rothfeld
Business Development

Barry Rothfeld, the former president and publisher of the Poughkeepsie Journal, manages business development for Focus Media in Dutchess County.
Rothfeld retired from the Poughkeepsie Journal in June 2015 after a successful 42-year career with the Gannett Co., Inc. He previously served as publisher of The Ithaca Journal, editor of the Press & Sun-Bulletin in Binghamton, and executive editor of the Poughkeepsie Journal.
Rothfeld serves as chair of the Board of Directors of the United Way of the Dutchess-Orange Region, and as vice chair of the Vassar Brothers Medical Center. He also holds board positions on the Dutchess County Economic Development Advisory Council and the Half Moon Theatre, and is a board advisor for Pattern for Progress.
He previously completed six-year runs on the boards of the Dutchess County Regional Chamber of Commerce, the Bardavon 1869 Opera House (he currently serves on its Advisory Council) and the Dutchess County Economic Development Corp., including five as chair of one of its Economic and Community Affairs sub-committee. He has completed two terms on the executive board of Miles of Hope Breast Cancer Foundation.
Mike Bieger
Director of Public Relations

Mike Bieger joined Focus Media in 2011 as a Senior Account Executive and was promoted to Director of Public Relations in 2014. He offers guidance and expertise in public relations and content development areas for the firm's clients.
Bieger brings 20-plus years of journalism and newsroom management experience to his public relations role with the firm. Prior to joining Focus Media, he was the Managing Editor at Westfair Business Publications in White Plains where he led editorial operations for the Westchester County Business Journal and the Fairfield County Business Journal in Connecticut.
He also spent nine years at The Journal News/LoHud.com in White Plains, rising to the level of Business Editor. He was also a Regional Editor at The Times Herald-Record in Middletown and the Managing Editor at the Altoona Mirror in Altoona, Pa.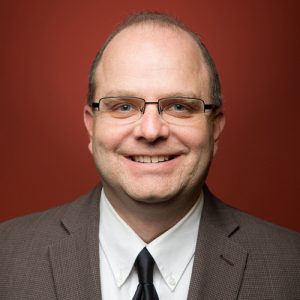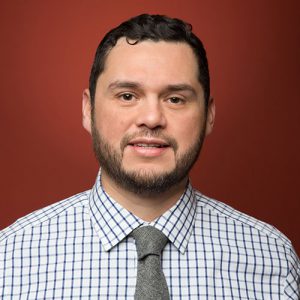 Victor Coreas
Art Director

Victor Coreas joined Focus Media in May 2014 as Associate Art Director and was promoted to Art Director in January 2015. In his role as Art Director he oversees the agency's graphic design team to maintain and grow the firm's superior creative design standards. He works closely with account executives and the design department from a project's creative conceptualization to its completion, ensuring that it adheres to design best practices and that it will appeal to and stimulate the client's target audience.
Victor brings over 15 years of experience in branding, advertising and licensing. Working at agencies throughout Manhattan such as 4Sight Licensing, Icon Studios and Entertainment One, among others. With a wide range of industries and clients such as Macy's, Cole Haan, Nickelodeon, Sam's Club, Corcoran Group Real Estate and Major League Baseball, where he developed and implemented strategic repositioning and strong brand identity to increase market share. With such diverse experience, he is able to apply it to all projects he takes on at Focus Media.
Ryann Hannigan
Director
Ryann Hannigan epitomizes integrity, energy, hard work, strategic thinking and creative enthusiasm. She joined the team as a Senior Account Executive in 2014 and was promoted to Director in 2015. In her role, Hannigan handles day-to-day client needs, including leading projects from initiation to completion, strategic project development and client relationship management.
Prior to joining Focus Media, Hannigan was a senior account executive at healthcare advertising agency CDM New York, where she worked on the Quest Diagnostics, Novartis, Novo Nordisk and Salix accounts. Hannigan began her career at CAHG, a healthcare advertising agency in Manhattan as an assistant account executive, where she worked on the Merck Infectious Disease products account, before moving onto the RCW-McCann agency – also in New York City – where she worked on the Millennium-Takeda Oncology Products account as an account executive.
Hannigan received her bachelor's degree in global communications from Roger Williams University in Bristol, R.I. When not at the office, Ryann shifts her focus to family--enjoying time outdoors chasing after her two tenacious Labradors and her daughter.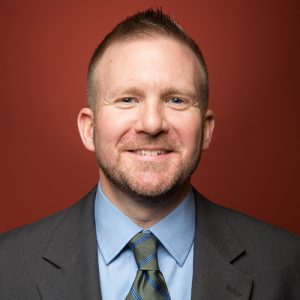 Kevin Green
Web Development Director

Kevin Green joined Focus Media in June 2012 as Senior Web & Graphic Designer and was promoted to Web Development Director in 2015. Green, who has extensive experience in the tourism and health care industries, brings a variety of design and web development expertise to the agency. At Focus Media, he is responsible for managing all web site design and development projects.
Green previously served as art director of a Westchester-based public relations and advertising agency for 15 years, where he spearheaded design for clients' advertising efforts, collateral materials, signage, corporate identity, email marketing and web sites. Green developed award winning materials for clients such as St. Mary's Healthcare System for Children, NewYork-Presbyterian Hospital, Trump properties and The Thayer Hotel at West Point.
Green holds a master of science in Internet business systems from Mercy College and a bachelor of arts in advertising and public relations from Bloomsburg University. Outside the office, Green spends time with his family and volunteers for Hudson Valley Honor Flight.
Jason Upchurch
Director

Jason joined Focus Media in 2016 as a director. He brings 18 years of marketing, advertising, and public relations experience to the firm. Jason previously held marketing roles with New Hope Community in Loch Sheldrake, as well as SUNY Sullivan, and was most recently content manager at a regional marketing and public relations agency. Jason began his advertising career as a copywriter with the agency DS&Associates in Chicago, Illinois, before joining the Walgreen Company as the sole copywriter in its special projects division.
Upon returning to his native Orange County in 2004, he served the local business community as a marketing associate with the Times Herald-Record/Dow Jones Local Media Group. Jason is a freelance feature writer, and his work has been published in URChicago, Slab Magazine, Orange Magazine and Ulster Magazine, among others. He earned his bachelor's degree in English from Hope College in Holland, Michigan, and studied creative writing at Naropa University's Jack Kerouac School of Disembodied Poetics in Boulder, Colorado.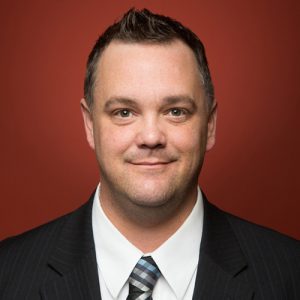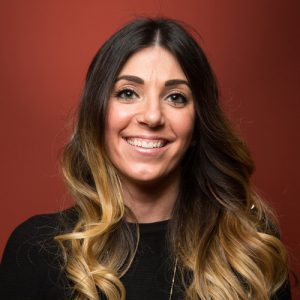 Danielle Feroli
Director

Danielle Feroli joined Focus Media in 2016 as a Senior Account Executive. Danielle brings valuable agency experience and an extensive list of previous clientele. She handles day-to-day client needs, creates marketing strategies utilizing both traditional and digital media, and spearheads public relations efforts for her clients.
Feroli has a strong background in client communications, creative strategy, promotions and partnerships, media communication and new business development. She received her bachelor's degree in marketing and communications from Manhattanville College in Purchase, N.Y.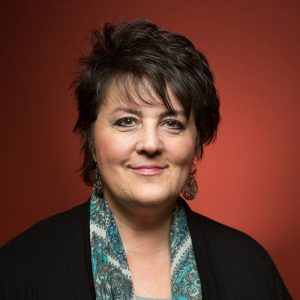 Mary-Ann Ellsworth
Senior Graphic Designer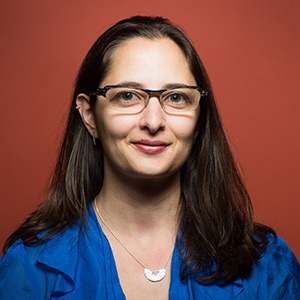 Adrienne Bodnar
Senior Account Executive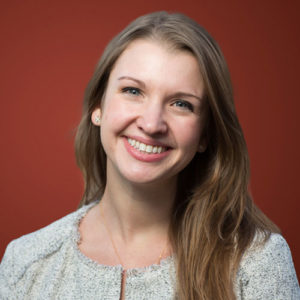 Christine Cordova
Public Relations Manager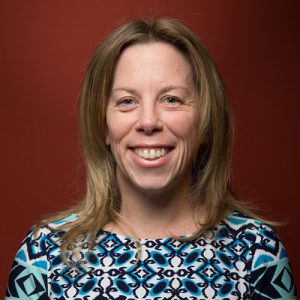 Kelly Brower
Graphic Designer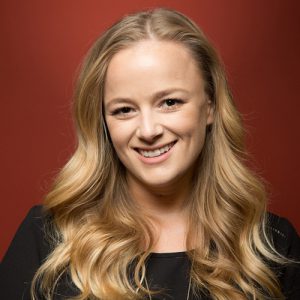 Emily Michaels
Graphic Designer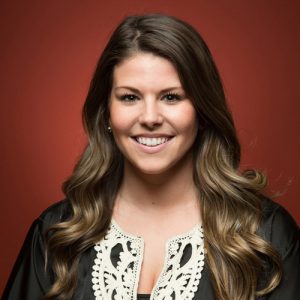 Morgan Clarke
Associate Account Executive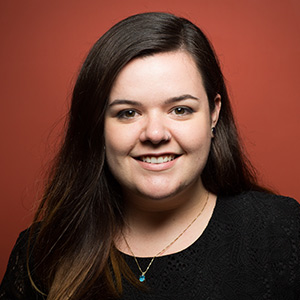 Lauren Giacalone
Marketing Coordinator