Our marketing experts, public relations strategists and out-of-the-box designers have made Focus Media a preeminent advertising agency known for its creativity, innovation and cutting-edge marketing strategies.
Josh Sommers
President and Chief Executive Officer
Josh Sommers, a former veteran radio broadcaster, newspaper columnist and casino marketing executive, founded Focus Media, Inc. in 2002 with the aim of bringing Madison Avenue quality and innovation to his clients. Today, Focus Media is one of the largest public relations and marketing firms in New York outside Manhattan, and in recent years, has been recognized as one of the fastest growing agencies in the nation (PR WEEK).
Sommers serves as president and CEO of Focus Media, which celebrates more than 15 years of success. He advises world-renowned companies and their CEOs on crisis communications, public relations and marketing. Some of his work includes helping guide Resorts World Catskills in the site selection process for its casino resort in New York, and Simon Property Group in publicizing the redevelopment of Woodbury Common Premium Outlets, its flagship center. Sommers also served as a key consultant and lobbyist for the approvals of the $500 million LEGOLAND New York Resort.
Under Sommers' leadership, Focus Media has won more than 200 national awards for marketing in health care, tourism and economic development. Sommers is also a known leader and promoter of economic development.
Despite the expanding reach of Focus Media, Sommers remains committed to his local community. He is First Vice Chairman of Hudson Valley Economic Development; Immediate Past Chairman of Community Foundation of Orange and Sullivan; Past Chairman of the Sullivan County Partnership for Economic Development and Past Board Member and Officer of the Orange County Chamber of Commerce. He and his wife, Lisa, have chaired many nonprofit galas raising hundreds of thousands of dollars for persons in need and cancer research.
In 2012, Sommers received the Walter A. Rhulen Award from the Sullivan County Partnership for Economic Development, the organization's highest honor, for his leadership in economic development, philanthropy and commitment to the community. He also received the Pillar of the Community Award from Cornerstone Family Healthcare in 2014.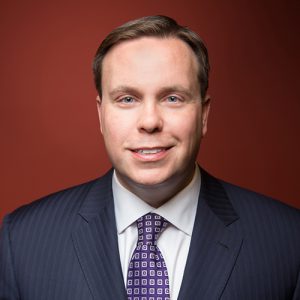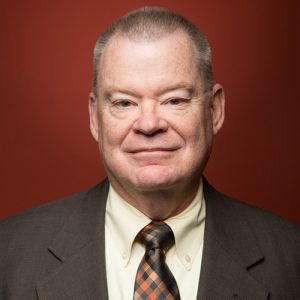 Bill Bratton
Vice President and Chief Financial Officer
William Bratton has more than 30 years of experience in financial and IT consulting. He joined Focus Media as the Chief Financial Officer in January 2012.
Bratton served as the Senior Technical Solution Manager for IBM Global Services, consulting on financial and performance strategy for international organizations as well as assembling and leading teams of IT architects and specialists to assemble overall solution strategy. Bratton specialized in developing highly customized IT outsourcing solutions for high-profile clients.
Bratton received his Bachelor of Science in accounting from Manhattan College in Riverdale, N.Y. He serves on the Board of the Community Foundation of Orange and Sullivan Counties and is the lead representative for the Michelle Renee Bratton Memorial Scholarship Fund serving Pine Bush High School.
JP McGuirk
Senior Vice President

Bringing more than 20 years of marketing and public relations experience, J.P. McGuirk joined Focus Media in January 2015 as Vice President. In this role, McGuirk oversees business development, marketing, public relations, crisis communications and advertising needs for the agency's clients.
Prior to joining Focus Media, McGuirk was the Director of Marketing for North East Dental Management (NEDM) in Paramus, N.J. He was responsible for all marketing and public relations activities for 57 practice locations and 14 brands. Previously, he has served as Director of Public Relations and Marketing for Catskill Regional Medical Center in Harris; the Assistant Vice President, marketing and communications lead for Endurance Services Limited in White Plains; and Assistant Vice President of Marketing at the Irwin Siegel Agency, Inc., in Rock Hill.
McGuirk was also a member of the Sullivan County Chamber of Commerce Board of Directors and served as chair of its Publicity Committee. He is a graduate of Siena College in Loudonville, N.Y., with a bachelor's degree in marketing and management.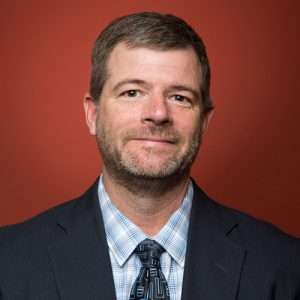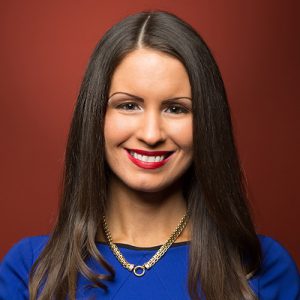 Lisa Sommers
Vice President

Lisa Sommers joined Focus Media as an Account Executive in 2010, and was promoted to Key Account Director in 2011. Sommers heads several of the firm's key accounts and is responsible for managing and coordinating marketing, advertising, public relations and special event initiatives.
Previously, Sommers spent several years as an Account Executive and Public Relations Manager at Madden Communications, LLC, which was acquired by Focus Media in 2010. She is a graduate of St. Thomas Aquinas College in Sparkill, N.Y., with a Bachelor of Arts in communication arts.
Sommers is a member of the People for People Board of Directors and has served as a board member for the local chapter of the American Cancer Society.
Renée Bulla
Vice President

Renée Bulla brings 22 years of advertising agency experience to the firm. In her position, she manages key client relationships, serves as a liaison between clients and the Focus Media team, and executes the details of each project and campaign. She is actively involved in obtaining and analyzing the market research and media analysis that is used to produce each client's strategic marketing plan.
Bulla is a member of the Board of Directors for both the Orange County Chamber of Commerce and Abilities First and is a former board member of the Dutchess County Regional Chamber of Commerce. She co-chairs the Orange County Chamber's Marketing/PR Committee and serves as a member of Abilities First's Advancement Committee.
Bulla grew up in Maryland and attended the University of Maryland. She now lives in Orange County with her husband of 22 years – between them, they have a teenage daughter in college, three adult children, one son-in-law, one grandchild and two rescue dogs!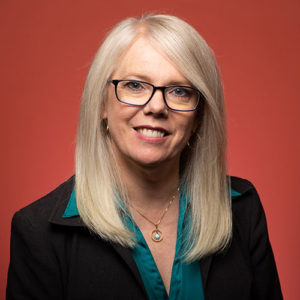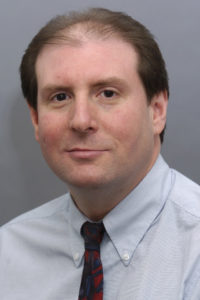 Stuart Shinske
Vice President of Media and Government Relations

Stuart Shinske brings more than three decades of content, community relations and marketing expertise to his role at Focus Media.

Shinske is a key voice in creating messaging, public-relations strategies and media approaches that deliver results by powering clients' communications with residents and public officials.
Shinske's expansive experience includes 27 years as an editor for Gannett Co., Inc., including 10 years as executive editor/director of content and audience development of the Poughkeepsie Journal. At the Journal, he led the newsroom's evolution into a nationally honored digital-news powerhouse. During his tenure as executive editor, the Journal won hundreds of journalism awards and was named the best newsroom of its size four times by the New York Associated Press. Shinske also was instrumental in national initiatives, such as online subscription and content approaches, that transformed how readers receive news online. He also has worked at USA Today and The New York Times Co.


Shinske's most recent experience has been in marketing and community relations in the nonprofit sector, where he led strategies to engage the public about the Hudson Valley's growth, and in healthcare, where he partnered with physicians and fundraising teams to educate patients and support well-being. He is a graduate of Hofstra University in Hempstead, N.Y.
Barry Rothfeld
Business Development

Barry Rothfeld, the former president and publisher of the Poughkeepsie Journal, manages business development for Focus Media in Dutchess County.
Rothfeld retired from the Poughkeepsie Journal in June 2015 after a successful 42-year career with the Gannett Co., Inc. He previously served as publisher of The Ithaca Journal, editor of the Press & Sun-Bulletin in Binghamton, and executive editor of the Poughkeepsie Journal.
Rothfeld serves as chair of the Board of Directors of the United Way of the Dutchess-Orange Region, and as vice chair of the Vassar Brothers Medical Center. He also holds board positions on the Dutchess County Economic Development Advisory Council and the Half Moon Theatre, and is a board advisor for Pattern for Progress.
He previously completed six-year runs on the boards of the Dutchess County Regional Chamber of Commerce, the Bardavon 1869 Opera House (he currently serves on its Advisory Council) and the Dutchess County Economic Development Corp., including five as chair of one of its Economic and Community Affairs sub-committee. He has completed two terms on the executive board of Miles of Hope Breast Cancer Foundation.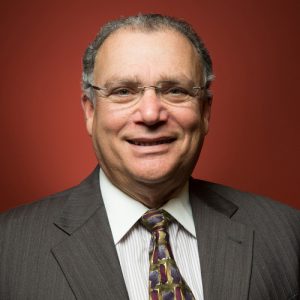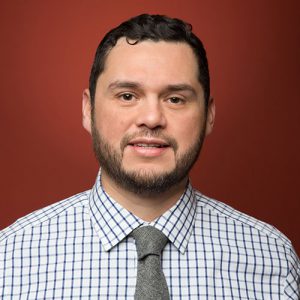 Victor Coreas
Art Director

Victor Coreas joined Focus Media in May 2014 as Associate Art Director and was promoted to Art Director in January 2015. In his role as Art Director he oversees the agency's graphic design team to maintain and grow the firm's superior creative design standards. He works closely with account executives and the design department from a project's creative conceptualization to its completion, ensuring that it adheres to design best practices and that it will appeal to and stimulate the client's target audience.
Victor brings over 15 years of experience in branding, advertising and licensing. Working at agencies throughout Manhattan such as 4Sight Licensing, Icon Studios and Entertainment One, among others. With a wide range of industries and clients such as Macy's, Cole Haan, Nickelodeon, Sam's Club, Corcoran Group Real Estate and Major League Baseball, where he developed and implemented strategic repositioning and strong brand identity to increase market share. With such diverse experience, he is able to apply it to all projects he takes on at Focus Media.
Kevin Green
Web Development Director

Kevin Green joined Focus Media in June 2012 as Senior Web & Graphic Designer and was promoted to Web Development Director in 2015. Green, who has extensive experience in the tourism and health care industries, brings a variety of design and web development expertise to the agency. At Focus Media, he is responsible for managing all web site design and development projects.
Green previously served as art director of a Westchester-based public relations and advertising agency for 15 years, where he spearheaded design for clients' advertising efforts, collateral materials, signage, corporate identity, email marketing and web sites. Green developed award winning materials for clients such as St. Mary's Healthcare System for Children, NewYork-Presbyterian Hospital, Trump properties and The Thayer Hotel at West Point.
Green holds a master of science in Internet business systems from Mercy College and a bachelor of arts in advertising and public relations from Bloomsburg University. Outside the office, Green spends time with his family and volunteers for Hudson Valley Honor Flight.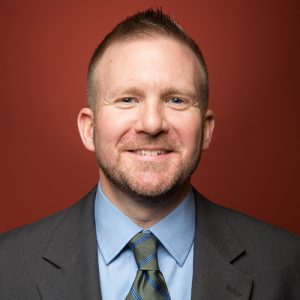 Jason Platzner
Public Relations Manager
Jason Platzner has more than a decade of expansive experience in a variety of news, professional communications and public-relations environments.
An adept writer, editor, storyteller, communicator and newsgatherer, Jason has brought his skills to organizations such as News 12 Westchester, The Guidance Center of Westchester, Burke Rehabilitation Hospital and the New York State Governor's Office of Storm Recovery.
Jason earned a bachelor's degree in journalism and history from the State University of New York at Purchase. He is a resident of New Rochelle, NY.