The Hudson Valley offers outdoor competitions for athletes of all calibers
ORANGE COUNTY, N.Y. (May 8, 2018) – Whether you're looking to hike it, bike it, or run it, Orange County, N.Y. has a race for you! With its winding roads and rugged terrain, the Hudson Valley offers challenging courses with a stunning scenic backdrop. Warm weather beckons athletes and offers a variety of picturesque trails and country roads to conquer throughout the spring, summer, and fall.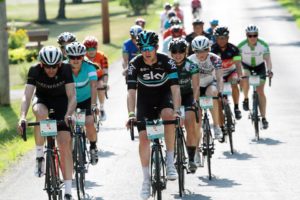 Extend your race weekend with an overnight stay at one of the county's select hotels or cozy inns. Enjoy an early morning run through quaint neighborhoods before heading off for a day of exploration at one of the many museums, galleries and farm-to-table restaurants.
Orange County, N.Y.'s 2018 race calendar includes:
Be sure to visit Orange County Tourism's Facebook page: Orange County Tourism NY. It's a fabulous guide to up-to-the-minute postings of area events and activities, great times, and memorable experiences available to visitors.
Also visit Orange County Tourism's innovative and user-friendly new website: www.orangetourism.org.
About Orange County Tourism
Orange County Tourism, based in Goshen, N.Y., is the county's tourism headquarters and a participant in the I LOVE NY program. A comprehensive listing of area attractions, lodging, and events can be found at www.OrangeTourism.org. For a free copy of the Orange County Travel Guide, e-mail tourism@orangecountygov.com or call 845-615-3860.