NEW WINDSOR, N.Y. (July 26, 2018) – The Orange County Industrial Development Agency has announced that Jim DiSalvo, Vice President/Regional Manager of Wallkill Valley Federal Savings and Loan, and former Orange County legislator, has joined its Board of Directors.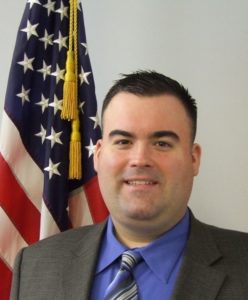 DiSalvo brings 12 years of experience in banking to his new role with the Orange County IDA. He represented Orange County's 14th district in the county legislature from 2013 to 2017 and was a councilman in the Town of Highland Falls for three years. Over the last 17 years, DiSalvo has served in various elected and appointed positions in the county.
"Jim comes to the IDA with a wealth of experience and knowledge about business and finance, which is key to helping this agency promote economic development in Orange County," said Robert Armistead, Chairman of the Board. "We welcome Jim's contribution to making Orange County a draw for businesses."
The Orange County Industrial Development Agency is the major funder of economic development in the county. It works to attract, retain and expand businesses within its jurisdiction, and create jobs, through financial incentives to approved private entities.
"I look forward to continuing the IDA's work by marrying together good economic development, investment in our county and responsive incentives to create a stronger county economy," DiSalvo said.
A Village of Highland Falls resident for 38 years, DiSalvo graduated from John S. Burke Catholic High School in Goshen and earned a Bachelor of Science degree in Business Administration/Finance from Mount Saint Mary College in Newburgh. In his current role at Wallkill Valley Federal Savings and Loan, DiSalvo oversees and manages four branches with assets of approximately $95 million.