CENTRAL VALLEY, N.Y. (June 20, 2016) — Woodbury Common Premium Outlets' free Community Summer Concert Series begins Friday, July 1.
"We're pleased to host these wonderful musicians and give our shopping guests an opportunity to be entertained while they visit the different outlet shops here," said Amanda O'Connell, assistant director of marketing and business development. "They can take a break and relax while hearing some great music."
Additionally, extended outlet hours for the July 4 weekend are Friday, July 1 through Monday, July 4 from 9 a.m. to 10 p.m.
The July programs are:
Appearing July 1, 2, 3 and 4 from noon to 4 p.m. is the North New Jersey- based Tri Valley Brass, a group of musicians from Connecticut, upstate New York, Pennsylvania and Long Island.  With roots from drum and bugle corps, Tri Valley Brass appears in parades and standstill concerts, performing a wide variety of music.  Tri Valley Brass is the Drum Corps Associates' world champions for several years running in ensemble competition and individual performance.
The Monroe-based Gabe Valle Trio will appear July 9, 23 and 31 from 1 to 5 p.m.  Collectively, this piano trio has also been heard on PBS Television and National Public Radio specials and has performed in Washington D.C., Beijing, New Orleans, Prague, and La Croix-Valmer, France venues.  Its music honors the traditions of bebop and swing.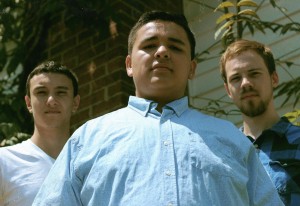 The Michael Kadnar Trio of New Windsor will appear on July 16 from 2 to 6 p.m. The trio continues to push the harmonic boundaries of jazz while paying close attention to its tradition. Rooted in blues and funk, inspired by 60s harmonic explorations, and carved by the melodic interpolations of bebop, the trio is composed of Michael Kadnar on drums, James O'Keeffe on bass, and Michael Hollis on guitar.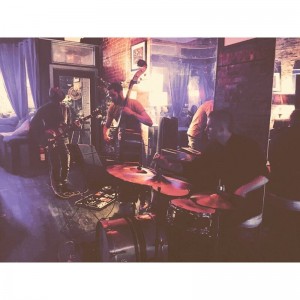 The Highland Mills-based Woodbury Jazz Quartet will appear on July 17 from 1 to 5 p.m.. The group plays jazz, swing, and vocal tunes form the Great American Songbook and features vocalist Lisa Monvignier in addition to Rupak Chatterjee on sax, Marc Fiener on keyboard, Lester Harper on bass and Robert Hunter on drums.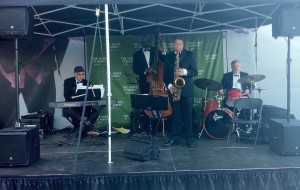 National Recording Artists Lucinda and Michael return for their 10th season on July 24 from 1 to 5 p.m. . Their original music has been heard nationally on radio and they have performed with numerous international superstars. A cross between Fleetwood Mac and the Eagles, Lucinda and Michael offer acoustic driven rock and vocal harmonies.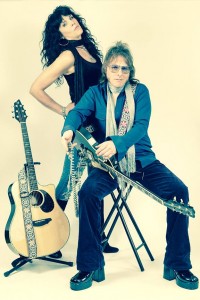 All concerts will take place at the gazebo, located next to Market Hall.
To learn more, call 845-928-4000 or visit: http://www.premiumoutlets.com/outlet/woodbury-common.
About Woodbury Common Premium Outlets
Conveniently accessed from New York City via the New York State Thruway at Exit 16, Woodbury Common Premium Outlets features 220 stores including Tory Burch, Celine, Nike, Bottega Veneta, Polo Ralph Lauren, Michael Kors, Burberry, Coach, The North Face, and more, all at a savings of 25 percent to 65 percent every day. Market Hall offers a variety of dining opportunities including Chipotle, Pret A Manger, Pinkberry and more.  To learn more, visit:  http://www.premiumoutlets.com/outlet/woodbury-common.
About Simon Premium Outlets®
The global Simon Premium Outlets portfolio offers exceptional brands at extraordinary savings through a diverse mix of luxury, designer and popular retailers representing the best in fashion, family and home. Our 87 Simon Premium Outlets in the United States, Puerto Rico, Canada, Japan, Malaysia, Mexico and South Korea are some of the most iconic and productive shopping destinations for residents and travelers including Woodbury Common (New York City), Orlando, Desert Hills (Palm Springs), Las Vegas and Wrentham Village Premium Outlets (Boston). For more information, visit premiumoutlets.com or follow Premium Outlets on Facebook, Twitter, Instagram and Pinterest.
About Simon
Simon is a global leader in retail real estate ownership, management and development and an S&P100 company (Simon Property Group, NYSE:SPG). Our industry-leading retail properties and investments across North America, Europe and Asia provide shopping experiences for millions of consumers every day and generate billions in annual retail sales. For more information, visit simon.com.