Whether a utility company is developing a new program for its existing customer base or looking to gain new clients, we know how to spark the public's interest.
Our integrated marketing campaigns help demonstrate the value of emerging technologies and services. Through informational sessions, proposals, events, direct mail campaigns and more, our clients see measurable results.
We also specialize in promoting the values of rate increases and expansions, developing public affairs campaigns that gain support for approvals.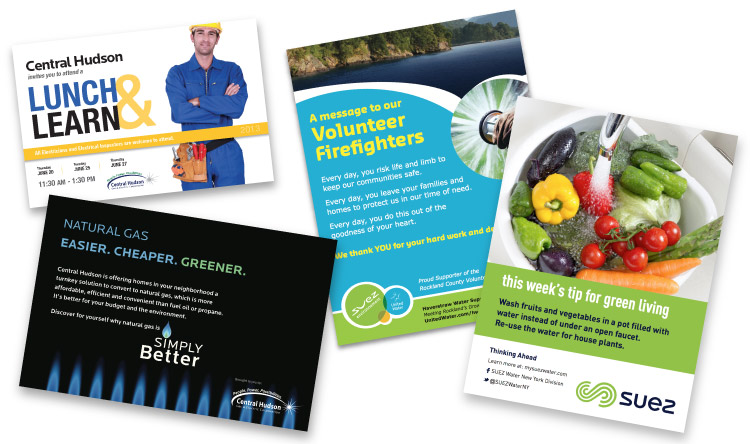 • Advertising
• Market Research
• Public Relations
• Design
• Direct Marketing
• Broadcast Production
• Search Engine Marketing
• Web Development
• Social Media
• Event Marketing