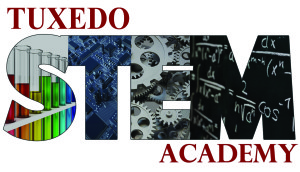 Multi-year scholarships are available for students based on academic achievement.
TUXEDO, N.Y. (Jan. 4, 2016)  — The Tuxedo STEM Academy at George F. Baker High School will hold a student open house on Wednesday, Jan. 20 from 9  to 11 a.m. and  5 to 7 p.m. for students outside its district borders who wish to attend on a tuition basis.
George F. Baker High School is the only area high school with a 100 percent Science, Technology, Engineering and Mathematics (STEM) infused curriculum. It serves students in grades 7-12 and is part of the nationally recognized Tuxedo Union Free School District.
The open house will feature tours, a presentation and opportunities to meet with faculty, administrators and even students.
Multi-year scholarships are available for students based on academic achievement.  Annual tuition is less than area private schools.
"The future of education lies with successful STEM preparation," said Interim Superintendent Nancy Teed. "To be able to fully integrate a STEM curriculum in a nurturing, small school environment gives students tremendous advantages in their academic careers. There is no other model in the region like ours."
Tuxedo's small class sizes feature curriculum rivaling private school offerings while providing real world, learning collaborations with area businesses.
Students earn consistently high test scores and the district has received nationally recognized rankings, including from US News and World Report and Newsweek.
In addition to working daily with state-of-the-art technology, including take-home HP Chromebooks for all students, the Tuxedo STEM Academy at George F. Baker High School also is home to competitive interscholastic sports teams and an outstanding music and fine arts program.
The district also offers an innovative K-6 program at its George Grant Mason School for families interested in beginning a STEM infused education on the elementary level, also on a tuition basis.
"Our curriculum and instruction rival the best of what many private schools offer," Teed said.  "We look forward to showing our wonderful campus to potential students and their families and telling them about all the great things awaiting them at Tuxedo."
To learn more and RSVP, call the STEM Academy Admissions Office at 845-351-4799.
About the Tuxedo Union Free School District
The Tuxedo Union Free School District is a K-12 school district located at the southernmost tip of Orange County, near Sterling Forest and Harriman State Park. The George Grant Mason School is the district's K-6 school and was named a 2015-2016 New York State Reward School, which recognizes schools that have made the most progress or have the highest achievement statewide with no significant gaps in student achievement. George F. Baker High School is home to students in grades 7 to 12. The district's mission is to engage students in the pursuit of knowledge for academic success, productive citizenship and the development of personal potential in a diverse and changing world, while offering opportunities for real life experience in a safe and secure learning environment meeting every student's individual needs. For more information, visit: http://tuxedoufsd.org.