TUXEDO, N.Y. (Feb. 19, 2016)  —  Nancy Teed has been reappointed interim superintendent of the Tuxedo Union Free School District for the 2016-2017 school year by the Tuxedo Board of Education at its Feb. 18 meeting.
Teed held this position since July 2015, following the retirement of Carol Lomasoclo. She previously served as the district's director of student services and human resources and has been with the district since 1999.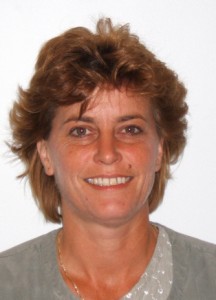 "Ms. Teed is providing us with stable leadership and innovative management as Tuxedo continues to successfully navigate the many challenges facing the district," said Board of Education President Joanne Vernon. "We are very confident in her leadership.  She has an intricate understanding of all district issues and her proactive approach to marketing the uniqueness of our high school STEM curriculum to non-district residents has resulted in many inquiries for this fall."
Vernon said the board's first priority remains building out-of-district student enrollment.
"Our first and foremost efforts are to build our school district," she said. "A search requires a great deal of time and attention and we did not want to stop this forward census-building momentum with a search at this time. Our plan is to begin a search process later this year."
Teed, an Orange County resident, is a graduate of SUNY New Paltz, where she earned her certificate of advanced study and master's degree in education. She received her bachelor's degree in business administration from Marist College in Poughkeepsie.
Prior to joining the Tuxedo district, Teed worked in the Marlboro School District as a speech language pathologist.
"The Board is pleased with Ms. Teed's performance and would welcome her candidacy," Vernon said, adding she expected Teed would apply for the position.
About the Tuxedo Union Free School District
The Tuxedo Union Free School District is a K-12 school district located at the southernmost tip of Orange County, near Sterling Forest and Harriman State Park. The George Grant Mason School is the district's K-6 school and was named a 2015-2016 New York State Reward School, which recognizes schools that have made the most progress or have the highest achievement statewide with no significant gaps in student achievement. George F. Baker High School is home to students in grades 7 to 12. The district's mission is to engage students in the pursuit of knowledge for academic success, productive citizenship and the development of personal potential in a diverse and changing world, while offering opportunities for real life experience in a safe and secure learning environment meeting every student's individual needs. For more information, visit: http://tuxedoufsd.org.