Joint effort from the Swan Lake Fire Department and Swan Lake Renaissance gets the job done.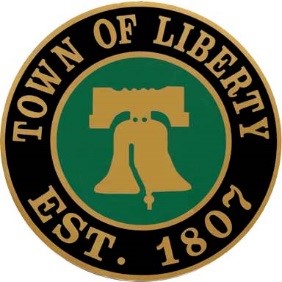 LIBERTY, N.Y. (May 11, 2016) – The Swan Lake Fire Department and Swan Lake Renaissance recently conducted a spring litter pluck. They were joined by Carlos Torres and his "Dose of Kindness" team made up of local adults and children. The litter pluck kicked off on Shore Road on April 22 and continued for a week throughout the hamlet of Swan Lake.
Timothy Thomas Eronimous, son of fire chief Tim Eronimous, who helped out, said, "That's a lot of pollution!"
"The volunteers did an amazing job cleaning up the Swan Lake area," said Town of Liberty Supervisor Charlie Barbuti. "We ask all residents to do their part in helping us keep our roads clean throughout the town."
The Town and Village of Liberty were recently awarded a joint $15,000 municipal grant from Sullivan Renaissance at the organization's annual conference at Bethel Woods Center for the Arts. The grant will fund the ongoing effort to beautify Liberty's public spaces and make them more visitor friendly.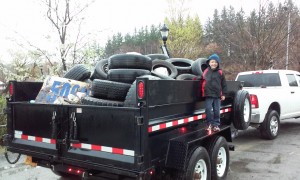 Also visit the Town of Liberty's website: www.townofliberty.org.
About Liberty, N.Y.
Located at the crossroads of the Catskill Mountains and Hudson Valley region, Liberty is just 90 minutes from New York City. Known for its top notch trails and parks, Liberty is an ideal weekend getaway. Nationally recognized for its award winning school district, those who visit choose to stay. And with its business-friendly climate and strategic location, Liberty is an ideal place to do business. Liberty, New York: live here, play here and do business here!