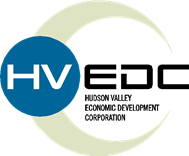 NEW WINDSOR, N.Y.  (June 16, 2015) – Dr. Kenneth J Steier, DO, Dean of the Touro College of Osteopathic Medicine-Middletown Campus, has joined the board of directors for the Hudson Valley Economic Development Corporation (HVEDC).
"To have Dr. Kenneth Steier agree to join our board of directors is a recognition of the commitment HVEDC has to our recently created EDs & MEDs cluster initiative," said Laurence P. Gottlieb, HVEDC president and CEO. "Dr. Steier's insight, experience and talent will help HVEDC as we continue to bring together the region's colleges and universities, along with major health care providers and health organizations, to produce jobs and spur economic growth in the region."
Touro's Orange County campus — called TouroCOM-Middletown — is designed to recruit students to the greater Hudson Valley area. Affiliations allow students to complete their rotations and residencies at local hospitals and offices. This local recruitment and training makes it likely they will stay in the area to practice medicine when they graduate.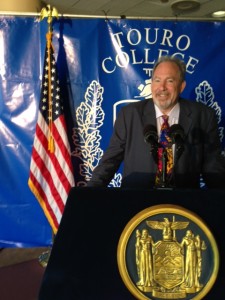 "I support HVEDC's idea of bringing together the region's education and health care sectors because representatives of these two groups know what needs to be done to create health care jobs in this region," said Steier. "I look forward to joining HVEDC's board of directors to make a positive impact not only in the region's economic development but in the good health of the people who live here."
Steier, who is board certified in internal, pulmonary and critical care medicine, previously served as Medical Director of Presurgical Testing at Long Island Jewish Medical Center, Dean of Academic Affairs at Nassau University Medical Center, Associate Dean and chair of the department of Medicine at the Kansas City University of Medicine and Biosciences, as well as a clinical assistant dean at the New York College of Osteopathic Medicine. He holds master's degrees in business administration, public health, geriatric health, and health administration.
Steier is an accreditation surveyor for the American Osteopathic Association (AOA), a grant reviewer for the Health Resources Services Administration and a consultant for the Food and Drug Administration. He received a bachelor's degree in biology from the State University of New York at Stony Brook, and his doctor of osteopathic medicine degree from the New York College of Osteopathic Medicine.
Steier has written for the Journal of the American Osteopathic Association, the Journal of the Pennsylvania Osteopathic Medical Association, the Post Graduate Medicine, Osteopathic Medical News and the Hospital Physician. He is a frequent guest as a medical expert on CBS radio, Channel 4 News in New York and Channel 12 News in Long Island.
Steier has been a HRSA Peer Reviewer for 15 years, serving as a panel chair for the last five years, facilitating the review of Title VII training grants. In addition, he is a National Health Service Corps Scholar, having completed a public health service four year commitment in rural Monroe, La. from 1992 to 1996.
About Hudson Valley Economic Development Corporation (HVEDC):
HVEDC, based in New Windsor, N.Y., is the leading economic development agency for the seven-county region of Westchester, Putnam, Dutchess, Rockland, Orange, Ulster and Sullivan counties. The public-private partnership markets the region as a prime business location to corporate executives, site selection consultants and real estate brokers. HVEDC helped start the organizational, branding and promotional effort for NY BioHud Valley, Hudson Valley 3D Printing and the Hudson Valley Food & Beverage Alliance. To learn more, call 845-220-2244 or visit: www.hvedc.com.
About the Touro College and University System:
Touro is a system of non-profit institutions of higher and professional education. Touro College was chartered in 1970 primarily to enrich the Jewish heritage, and to serve the larger American and global community. Approximately 19,000 students are currently enrolled in its various schools and divisions. Touro College has branch campuses, locations and instructional sites in the New York area, as well as branch campuses and programs in Berlin, Jerusalem, Moscow, Paris and Florida. New York Medical College, Touro University California and its Nevada branch campus, as well as Touro University Worldwide and its Touro College Los Angeles division are separately accredited institutions within the Touro College and University System.
Touro's Middletown Campus opened on July 21, 2014 at the former Horton Hospital building, which underwent a $25 million renovation to become a high-tech medical school—complete with 85 dorm rooms, a state-of-the-art holographic and plastination lab, and 24/7 medical library. The campus also has support and clinical training facilities on site, like its OSCE and Sim Labs, where students can begin applying and honing their practical skills. To learn more, visit: www.tuoro.edu.