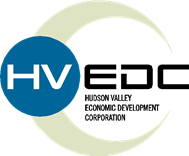 PEARL RIVER,  N.Y. (April 29, 2015) — Pearl River Pastry, makers of fine cake and pastry products, has joined the Hudson Valley Food & Beverage Alliance, a cluster initiative of the Hudson Valley Economic Development Corp. (HVEDC).
The Hudson Valley Food & Beverage Alliance focuses on helping area food and beverage companies work together as strong partners and market their products nationwide. The organization includes food businesses, farmers, vegetable growers, beverage makers, distributors and other industry organizations.
"We are very pleased to welcome Pearl River Pastry to the Food & Beverage Alliance," said Laurence P. Gottlieb, HVEDC president and CEO. "The Koffman brothers represent the great entrepreneurship which is thriving in the Hudson Valley."
Since 2000, Pearl River Pastry's mission has been to provide its customers with pastry-related products and desserts featuring new flavors, interesting shapes and sizes.
The Rockland County company was launched in 2000 after brothers Joby and Martin Koffman bought a Pearl River-based chocolate company. That led to the Koffmans creating (with the help of a world-renowned pastry chef) cakes, tarts and distinctive desserts. The same local pastry chefs who bought their chocolates were equally interested in their new product line.
Eventually, Pearl River Pastry shifted into an all dessert company, providing pastry chefs with undecorated, finished products for their own use in addition to a variety of cheesecakes, cookie pies, mousses, layer cakes, vegan options and desserts-to-go for retail consumers.
"Minimally processed, locally provided ingredients retain the sharpest and the most distinctive flavors," said Martin Koffman. "We like to support all natural growers, farmers and producers."
Koffman sees tremendous opportunities by joining the Alliance.
"We've grown nationally, but now it's time to refocus on making sure we are as strong as we can be locally and regionally," said Koffman. "The New York marketplace is big and we want to be able to network with suppliers, using local ingredients, when we can. We export to China, and will soon be exporting to Korea, Mexico and Canada. I'm sure people in the Alliance have more experience in that than we do and that experience will be extremely valuable to us."
Koffman said the company is always looking to connect with area chefs and their products, and also with others to help with research and development efforts and to increase local business opportunities.
"Anything that can get us more consumer awareness is a good thing," he added.
About the Hudson Valley Food & Beverage Alliance
The Hudson Valley region boasts the most vibrant and growing base of food & beverage-related businesses in the nation.  Alongside many well-known industry names and successful and growing industry players, the alliance brings organizations within the food and beverage industries together, helping area businesses forge strong partnerships. The alliance provides access to economic guidance and marketing resources to businesses throughout the region.
About Hudson Valley Economic Development Corporation (HVEDC)
HVEDC is the leading economic development agency for the seven-county region of Westchester, Putnam, Dutchess, Rockland, Orange, Ulster and Sullivan counties. The public-private partnership markets the region as a prime business location to corporate executives, site selection consultants and real estate brokers. HVEDC helped start the organizational, branding and promotional effort for NY BioHud Valley, Hudson Valley 3D Printing, Hudson Valley EDs & MEDs and the Hudson Valley Food & Beverage Alliance. To learn more, call 845-220-2244 or visit hvedc.com.