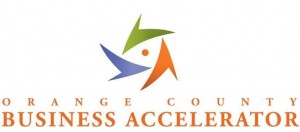 NEW WINDSOR, N.Y. (May 2, 2014) — The Orange County Business Accelerator (OCBA), an organization that provides resources and guidance to help small businesses and startups in the region, has received official certification from New York's Empire State Development (NYSESD) as a New York State Business Incubator.
The OCBA was one of just ten incubators to be awarded certification this year, marking it one of the most promising business development organizations in the state. Each designated incubator will receive up to $125,000 annually in state funding to expand their business support services to young firms. To qualify for certification, members were required to display the proven success of their operational models, as well as the future sustainability of their organization's current rate of success. Certification was only granted to those organizations that proved to be the most promising, and which aligned with the state of New York's regional developmental and economic goals.
"The Orange County Business Accelerator has distinguished itself as a focal point of entrepreneurial activity and support in the mid-Hudson Valley," said David Hochman, of the Business Incubator Association of New York State. "We congratulate OCBA on its designation by New York State, which validates the quality of its incubation program, and I expect continued success over the coming years."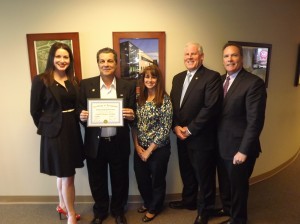 Although the OCBA provides incubator services for startups across a wide range of industries, the organization has placed particular emphasis on expanding the region's technological infrastructure. In an effort to strengthen the Hudson Valley's burgeoning tech industry, the OCBA is excited to partner with SUNY Orange through the StartUp NY program, which offers small businesses and startups special tax incentives for locating near SUNY campuses. This summer, the OCBA's Summer Sand Box Program will provide specific business training to young entrepreneurs enrolled in courses at Orange County Community College and Mount Saint Mary College.
"The OCBA is paving the way for the state's growing tech industry," said Michael Ridley, Director of Business Development for Empire State Development's Division of Science, Technology and Innovation (NYSTAR). "The future of New York lies in the tech industry, and this group is proving to be instrumental in bringing about that future. We commend the work they have done and look forward to more success stories as they move forward."