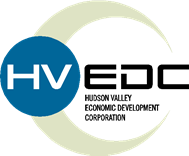 New York Hospitality Group has joined the Hudson Valley Food & Beverage Alliance to better serve its company mission to bring the best locally sourced products to its clients and customers.
New York Hospitality Group, based in White Plains, is comprised of three foodservice operations: Caperberry Events, Sams of Gedney Way and The Great American Barbeque Company. The restaurant and catering operations have forged long-standing relationships with growers and food providers in the Hudson Valley and made significant efforts to use local farm-fresh foods. They have also worked diligently to build relationships with local rental vendors to craft unique events.
"We are very excited to take advantage of the benefits that come with becoming a member of the Hudson Valley's Food & Beverage Alliance and our relationship with the Hudson Valley Economic Development Corporation (HVEDC)," said Peter Herrero, CEO of New York Hospitality Group. "We pride ourselves on being marketplace innovators, and joining the Alliance is the next step forward in employing more locally sourced products in our offerings."
"Exceptional food and service is synonymous with the New York Hospitality Group in Westchester County, and we are thrilled to welcome Peter and his team as the newest member of HVEDC's Hudson Valley Food & Beverage Alliance," said Laurence P. Gottlieb, President and CEO of HVEDC. "The Alliance continues to do what it does best, connect local companies and their products to those in the local service industry. We want consumers to experience the best of both worlds: top notch food in a five-star environment."
New York Hospitality Group is committed to fine food at an exceptional value and dedicated to providing extraordinary culinary delights to clients and their guests. Sam's of Gedney Way is a 120-seat American Bistro and bar in White Plains, with an outdoor patio that accommodates parties of 45 and a second floor for larger parties of 100. Caperberry Events offers high-end yet affordable catering services for all types of special events. As the exclusive caterer for the C. V. Rich Mansion in White Plains, they have catered seated dinners of 225 and cocktail parties of 350 guests. The Great American BBQ offers everything needed for a memorable barbeque or picnic at staff-recommended venues or even at home.
The Hudson Valley Food & Beverage Alliance brings organizations within the food and beverage industries together, helping area businesses forge strong partnerships. Founded by HVEDC, the Alliance provides access to economic guidance and marketing resources to businesses throughout the region.
To learn more about New York Hospitality Group, visit http://nyhospitalitygroup.com/.
About Hudson Valley Economic Development Corporation (HVEDC): HVEDC is the leading economic development agency for the seven-county region of Westchester, Putnam, Dutchess, Rockland, Orange, Ulster and Sullivan counties. The public-private partnership markets the region as a prime business location to corporate executives, site selection consultants and real estate brokers. HVEDC also helped start the branding and promotional effort for NY BioHud Valley and Hudson Valley 3D Printing. For more information or to review available business sites, visit www.hvedc.com or call CEO Laurence P. Gottlieb at 845-220-2244.