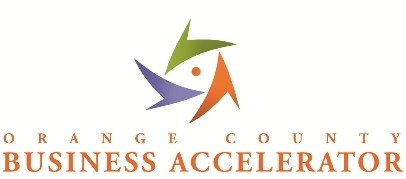 NEW WINDSOR, N.Y. (April 21, 2015) — Nexus Health Resources, a company that works with healthcare providers to create a seamless, coordinated transitional care system that ensures quality patient outcomes, has graduated from the Orange County Business Accelerator (OCBA) in order to begin business expansion.
Created in response to the ongoing paradigm shift in healthcare delivery, Nexus Health Resources' mission is to effectively address the coordination of care for patients during the transition from hospital to home. Utilizing their proprietary care transition software, NexusConnexions™, the company works directly with hospitals, medical practices, skilled nursing facilities, and community-based providers to ensure patients have ready access to the services they need to avoid hospital readmissions.
Since April 2014, Nexus Health Resources had been a resident company of the OCBA, a low-cost, high-tech research and development space that helps startups reduce costs and grow their operations through services, resources and programs provided by the incubator before heading out on their own.
"I would like to congratulate the Nexus Health Resources team and wish them luck as they embark on the next phase of their business," said Brian Gates, senior vice president of Hudson Valley Economic Development Corp., which manages the OCBA. "This company maximized their year spent at OCBA by utilizing all of our available resources. We're happy to have helped them grow."
Through contact with Orange Regional Medical Center, Nexus Health Resources has acquired sufficient capital necessary for moving forward with expanding its business reach.
"With expanding personnel needs, we require more space to grow and serve a larger population of clientele," said Virginia Feldman, M.D., president and CEO of Nexus Health Resources. "Our time at OCBA was extremely valuable to the company and it is one of the reasons we are able to take this next step."
"We're so proud to see a self-sufficient company like Nexus Health Resources graduate from the OCBA today," said James R. Petro, Jr., executive director of the Orange County Industrial Development Agency, which supports the OCBA. "They have created jobs for the local community and will continue to do so, which directly serves the mission of the incubator. It's the reason we created the OCBA more than five years ago."
About the Orange County Business Accelerator:
The Orange County Business Accelerator (OCBA) is a business incubator strategically located in New Windsor at Stewart International Airport with proximity to major interstates. The Orange County Industrial Development Agency (IDA) has championed both the creation and operation of OCBA. The incubator was launched more than five years ago and is designed to attract new entrepreneurial investment across various industries by providing businesses with below-market occupancy costs, mentoring programs, easy access to experienced professionals and a high-tech plug-and-play office environment. OCBA has served 43 companies that have directly created 125 new jobs. OCBA recently received official certification as a New York State Incubator and a sizable grant from New York's Empire State Development to support additional resources and services for resident companies. For more information, visit http://ocaccelerator.com.