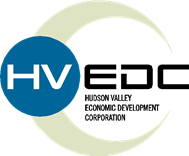 NEW WINDSOR, N.Y. (January 5, 2015) –The Manhattan Chili Co. with locations in the Grand Central Terminal Lower Level Dining Concourse and Pleasantville (Westchester) has joined the Hudson Valley Food & Beverage Alliance, an industry cluster initiative of the Hudson Valley Economic Development Corp. (HVEDC).
The husband and wife team Bruce Sterman and Luba Pincus opened their first Manhattan Chili Co. restaurant in the West Village in New York City in 1984. Taking inspiration from the many regional chili traditions found throughout the U.S, they improvised their way to nine variations of chili. Over the next decades there were additional restaurants and additional chilis. In 2006 The Manhattan Chili Co. All Natural ChiliBar™ opened in the Grand Central Terminal Dining Concourse where it currently serves 12 varieties of chili and other Southwestern inspired dishes to an international crowd of locals and visitors.
In May 2014, celebrating its 30th anniversary as a family-owned and operated business, Manhattan Chili Co. opened a 46-seat restaurant in Pleasantville (Westchester). This location is now home for all chili-making for current and the future locations that are planned.
"We are delighted that our Pleasantville location has enabled us to join the Hudson Valley Food and Beverage Alliance. The challenge now is to begin to step outside the commodity supply chain to become a Hudson Valley/New York State farm to table chain of 'electric' chili bars. We will initially do all the cooking in our Westchester restaurant/commissary, and then subsequently build a USDA-approved manufacturing facility in the Hudson Valley."
The Food & Beverage Alliance focuses on helping area food and beverage companies work together as strong partners and market their products all over the United States. Launched by the Hudson Valley Economic Development Corp. (HVEDC), the organization includes food businesses, farmers, vegetable growers, beverage makers, distributors and other industry organizations.
To learn more about Manhattan Chili Co., visit: www.manhattanchili.com.
About Hudson Valley Economic Development Corporation (HVEDC): HVEDC is the leading economic development agency for the seven-county region of Westchester, Putnam, Dutchess, Rockland, Orange, Ulster and Sullivan counties. The public-private partnership markets the region as a prime business location to corporate executives, site selection consultants and real estate brokers. HVEDC helped start the organizational, branding and promotional effort for NY BioHud Valley, Hudson Valley 3D Printing and the Hudson Valley Food & Beverage Alliance. To learn more, call 845-220-2244 or visit http://www.hvedc.com.