POUGHKEEPSIE, N.Y. (January 8, 2018) — Joseph Fairley of Saratoga Springs, N.Y., has been named Vice President of Business Development and Sales at LCS Facility Group, the region's most experienced and largest provider of facilities solutions.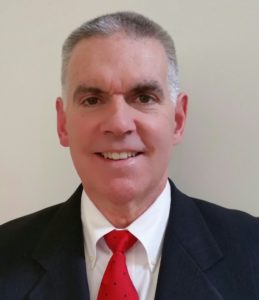 Fairley – who is now part of LCS' executive team – comes to LCS with a strong background in operational and business development, and has vast experience in managing regional and national portfolios for facility, cleaning and maintenance services across the commercial market.
Fairley holds a Bachelor of Science degree in Business Administration from St. John Fisher College in Rochester, N.Y., and is a candidate for the Innovation and Entrepreneurship M.B.A at Jefferson University in Philadelphia, Pa., with an expected graduation date of May 2018.
"I am eager to join the executive team at LCS Facility Group," said Fairley. "I look forward to using my background in facilities maintenance to help propel LCS forward through the development of strategic partnerships and client solutions."
LCS Facility Group Owner Joe Lepore welcomed Fairley to his new role.
"LCS has grown significantly in the past few years, and we look forward to seeing continued growth under Joseph's leadership," he said. "I believe his background in account and contract management, coupled with his forward-thinking mindset, will help make LCS an even stronger company."
About LCS
As the preferred outsourcing partner, LCS Facility Group is an industry leader in providing the highest quality expertise, professional and full-service facilities maintenance, and specialty services to the commercial sector. LCS Facility Group's services include cleaning and facility maintenance; landscaping and property maintenance; snow and ice removal; hospitality and stewarding services; specialty services and more. For additional information, visit: http://www.lcsfacilitygroup.com