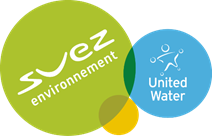 WEST NYACK, N.Y., June 2, 2015 – The Supervisor's Challenge and five hours of guided paddling will highlight the inaugural Lake DeForest Day to be hosted by United Water New York on Saturday, June 27 at the Lake DeForest Reservoir. More than 400 rowers, kayakers and canoers are expected to participate.
"This is a landmark event for our company and another exciting way to give our customers access to the beautiful Lake DeForest," said Chris Graziano, the General Manager of United Water New York. "Lake DeForest Day represents a wonderful opportunity to celebrate the environment, participate in a worthwhile fundraiser and support a new event that will add to the quality of life in Rockland County."
The event will feature the Supervisor's Challenge, a race scheduled for 10 a.m. matching the five town supervisors in a 100-meter tandem kayak competition. The winner will be presented the Supervisor's Cup by County Executive Ed Day during the opening ceremonies at 11 a.m.
Guided paddling will begin at 11:30 a.m. and boaters can choose to rent single kayaks, double kayaks or canoes at $20 per paddler. Registration is pre-event only by visiting www.HackensackRiverkeeper.org. There is only a limited number of boat rentals so they will be assigned on a first come, first served basis.
All proceeds of the event will go to support the ongoing work of Hackensack Riverkeeper and its mission to protect, preserve and restore the Hackensack River. As one of the leading environmental groups in the northeast, Hackensack Riverkeeper is widely renowned for its advocacy, education and conservation programs that benefit the 45-mile long river, its watershed, people and wildlife.
Lake DeForest Day completes a "Triple Crown" of 2015 paddling events on the reservoirs of the Hackensack River Watershed. Through its partnership with United Water, Riverkeeper features paddling days on the Oradell Reservoir, Lake Tappan and now Lake DeForest.
"We are very excited to extend our work to the headwaters of the watershed and we expect this event to be immensely popular in Rockland," said Captain Bill Sheehan, founder and Executive Director of Hackensack Riverkeeper. "Each of these special events offers an opportunity for local residents to paddle these pristine bodies of water that are ordinarily closed to the public."
Orange and Rockland Utilities is the event sponsor.
"O&R and United Water New York are natural partners on this exciting, new event," said Tim Cawley, President and Chief Executive Officer of Orange and Rockland Utilities. "O&R is a long-time supporter of the Hackensack Riverkeeper and we are deeply involved in a number of events like Lake DeForest Day that promote the environment."
Lake DeForest, which is owned and operated by United Water, is a three-mile long reservoir located in the Town of Clarkstown. The boats will be launched at the south end of the causeway and parking will be available at the New City Little League field on Strawtown Road. In addition to the Supervisor's Challenge and the guided paddling, local high school crew teams have been invited to practice on the reservoir during the early morning hours. The rain date for the event is June 28.
"We are gratified by the support for this event that we've received from across Rockland," said Graziano. "We are delighted that Orange and Rockland Utilities will be the event sponsor and we are very grateful to Supervisor Alex Gromack and his staff, the New City Little League, the Town of Clarkstown Police Department, the Congers-Valley Cottage Volunteer Ambulance Corp, the New City Volunteer Ambulance Corp. and the River Rowing Association for their valuable assistance."
About UNITED WATER
United Water provides water service to about 500,000 people throughout Rockland County and Westchester County. United Water is one of the nation's leading environmental companies, providing water and wastewater services to approximately 6.7 million people in the United States. In addition to owning and operating 15 water and wastewater utilities, United Water operates 84 municipal and industrial water and wastewater systems through innovative public-private partnerships and contract agreements. Founded in 1869, United Water is a subsidiary of SUEZ Environnement.
About SUEZ ENVIRONNEMENT
We are at the dawn of the resource revolution. In a world facing high demographic growth, runaway urbanization and the shortage of natural resources, securing, optimizing and renewing resources is essential to our future. SUEZ Environnement (Paris: SEV, Brussels: SEVB) supplies drinking water to 92 million people, delivers wastewater treatment services to 65 million, collects waste produced by almost 50 million, recovers 14 million tons of waste each year and produces 5,138 GWh of local and renewable energy. With 80,990 employees, SUEZ Environnement, which is present on all five continents, is a key player in circular economy for in the sustainable management of resources. SUEZ Environnement generated total revenues of €14.3 billion in 2014.
Press Contact:
Deb Rizzi        845-623-1500