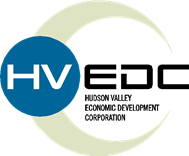 New Windsor, N.Y. (Aug. 21, 2014) — Building on the incredible success of last year's event, Hudson Valley Economic Development Corp. (HVEDC) announced today the keynote speaker of the second annual Hudson Valley Beer, Wine, Spirits & Cider Summit 2.0 will be global wine executive James W. Mariani, co-CEO of Banfi Vintners, America's leading wine importer. The Summit, presented by sponsor First Niagara, will take place on Oct. 9, 2014 beginning at 7:30 a.m. at the new, state-of-the-art Marriott Pavilion at the world-renowned Culinary Institute of America. The event will provide beer, wine, spirits and cider entrepreneurs and industry suppliers an opportunity to discuss challenges and growth opportunities in the region.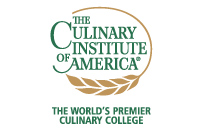 Mariani, along with his cousin Cristina Mariani-May, represents the third generation of family leadership in the company founded by their grandfather, John F. Mariani, Sr. in 1919. Considered an unofficial ambassador for all imported wines, Mariani frequently joins producers and importers from other international companies on numerous industry panels and tastings.
"The beverage alcohol industry has always been faced with challenges, going back to the day my family started a wine import business in 1919 – months before Prohibition," said James Mariani, Co-CEO of Banfi Vintners, Old Brookville, N.Y. "It's passion and perseverance that find the opportunities – two key factors binding all successful people working very hard in this business."
Banfi Vinters are owners and importers of some of the most well-known brands in the business, including Bell'Agio, Bolla and Riunite. As of Aug. 1, The Culinary Institute of America; Taste NY; Heineken; Judelson, Giordano & Siegel CPA PC; Pamal Broadcasting; Today Media and Townsquare Media are the additional event sponsors.
"Banfi Vintners' global brands are legendary, as is the Mariani name," stated HVEDC President and CEO Laurence P. Gottlieb. "James Mariani's keynote address to hundreds of Hudson Valley entrepreneurs at the world-famous CIA is comparable to an event that features Bill Gates speaking about software development at MIT. This is truly an incredible opportunity, and I am thrilled we are bringing a presenter of this caliber to the region."
The featured speaker at Summit 2.0 will be Richard A. Ball, New York State commissioner of the Department of Agriculture and Markets. As commissioner, Ball works with industry leaders to help New York agriculture reach its next level of growth. For the past 20 years, Ball has been the owner and operator of Schoharie Valley Farms in Schoharie, N.Y., which consists of 200 acres and produces a wide range of vegetable crops, small fruits and greenhouse crops. The farm serves both retail and wholesale consumers through an onsite farm market known as "The Carrot Barn" and ships to brokers and restaurants in the local area as well as New York City.
"Bringing local beer, wine, spirits, and cider entrepreneurs and industry suppliers together with the iconic James Mariani, government officials, CIA faculty, and other stellar speakers through Summit 2.0, an unparalleled, 'can't-miss' event, will immediately strengthen and grow New York State's beverage industry," said Dr. Victor Gielisse, CMC, Vice President of Advancement and Business Development at the CIA. "These collaborative relationships such as the CIA's partnership with HVEDC and those developed as a result of the Summit are critical to ultimately increasing economic impact on the Hudson Valley."
The Summit will also feature representatives from Empire State Development as they discuss state and federal industry policies, the successful Taste NY initiative, and more. New this year, the event will include breakout panel discussions with beverage industry-specific, regional business experts, and the "Thirst & Vine" tasting area. To register for the event, visit hvedcbwscsummit.eventbrite.com.
About Hudson Valley Economic Development Corporation (HVEDC): HVEDC is the leading economic development agency for the seven-county region of Westchester, Putnam, Dutchess, Rockland, Orange, Ulster and Sullivan counties. The public-private partnership markets the region as a prime business location to corporate executives, site selection consultants and real estate brokers. HVEDC helped start the organizational, branding and promotional effort for NY BioHud Valley, Hudson Valley 3D Printing and the Hudson Valley Food & Beverage Alliance. To learn more, call 845-220-2244 or visit http://www.hvedc.com.
About The Culinary Institute of America (CIA): Founded in 1946, The Culinary Institute of America is an independent, not-for-profit college offering associate and bachelor's degrees with majors in culinary arts, baking and pastry arts, and culinary science, as well as certificate programs in culinary arts, Latin cuisines, and wine and beverage studies. As the world's premier culinary college, the CIA provides thought leadership in the areas of health & wellness, sustainability, and world cuisines & cultures through research and conferences. The CIA has a network of 45,000 alumni that includes industry leaders such as Grant Achatz, Anthony Bourdain, Roy Choi, Cat Cora, Dan Coudreaut, Steve Ells, Johnny Iuzzini, Charlie Palmer, and Roy Yamaguchi. The CIA also offers courses for professionals and enthusiasts, as well as consulting services in support of innovation for the foodservice and hospitality industry. The college has campuses in Hyde Park, NY; St. Helena, CA; San Antonio, TX; and Singapore. For more information, visit www.ciachef.edu.