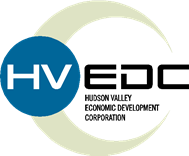 MAHOPAC, N.Y.  (May 1, 2015) — Mahopac-based KAS Sprits LLC, makers of the sweet alcoholic drink called Krupnikas, has joined the Hudson Valley Food & Beverage Alliance, a cluster initiative of the Hudson Valley Economic Development Corp. (HVEDC).
The Food & Beverage Alliance focuses on helping area food and beverage companies work together as strong partners and market their products nationwide. The organization includes food businesses, farmers, vegetable growers, beverage makers, distributors and other industry organizations.
"KAS Spirits' old-world recipe for Krupnikas is a great example of artisan work at its best, and exemplifies the Hudson Valley's strength as a national epicenter for new product development in the distillery industry," said Laurence P. Gottlieb, HVEDC president and CEO. "It's exciting to see so much talent in the regional beverage industry drive economic growth."
The Krupnikas liquor recipe was passed down to Kestutis Katinas (a.k.a. KAS) and first made in Brooklyn, N.Y., perfecting it over 25 years while making it for family holidays and special events.
In 2013, KAS Sprits was formed when the family decided to share the "secret recipe" and started the business in Mahopac in Putnam County to do just that. The first bottles, created by hand, were sent to select retailers in summer 2014.
"This is our family gift we offer to the local community and beyond," said the co-owner Kas Marushka. "That's why we're happy to join the Food & Beverage Alliance. To interact with local businesses about our product and have opportunities to learn about local ingredient sourcing, like honey, will be a great thing for us. We believe there will be opportunities to expand our business through this relationship."
Krupnikas is a sweet alcoholic drink popular in Lithuania and Poland. Legend has it that Benedictine monks created the drink in the 1500s. Made with sweet honey and warm spices including vanilla, cinnamon, cardamom, caraway seeds, cloves and saffron, it became the drink of choice in Polish and Lithuanian communities. While the Soviets shut down production for many years, Krupnikas lived on through closely guarded family secrets passed down through generations.
Kas Spirits also wanted to build consumer awareness of Krupnikas using an "old-world recipe to create new world cocktails."
"We want people to know about and enjoy Krupnikas," he added. "The Alliance will help us to create those relationships."
To learn more, visit: www.KasSpirits.com. Follow "The Bee" on Facebook and Twitter @KasKrupnikas.
About the Hudson Valley Food & Beverage Alliance
The Hudson Valley region boasts the most vibrant and growing base of food & beverage-related businesses in the nation.  Alongside many well-known industry names and successful and growing industry players, the alliance brings organizations within the food and beverage industries together, helping area businesses forge strong partnerships. The alliance provides access to economic guidance and marketing resources to businesses throughout the region.
About Hudson Valley Economic Development Corporation (HVEDC)
HVEDC is the leading economic development agency for the seven-county region of Westchester, Putnam, Dutchess, Rockland, Orange, Ulster and Sullivan counties. The public-private partnership markets the region as a prime business location to corporate executives, site selection consultants and real estate brokers. HVEDC helped start the organizational, branding and promotional effort for NY BioHud Valley, Hudson Valley 3D Printing, Hudson Valley EDs & MEDs and the Hudson Valley Food & Beverage Alliance. To learn more, call 845-220-2244 or visit www.hvedc.com.