Jacobowitz & Gubits, LLP, a Walden-based law firm that serves both individuals and businesses, is proud to announce the appointment of Alanna Iacono to the position of Associate Attorney.
Iacono, of Highland, N.Y., has joined the real estate team at Jacobowitz & Gubits, working primarily on cases in real estate, landlord/tenant disputes, foreclosures and condominium homeowners' association policies.
"Alanna brings a wealth of knowledge and expertise in litigation to the Jacobowitz & Gubits team and we are proud to have her on board," said Managing Partner Larry Wolinsky. "She is a young, talented attorney who has demonstrated skills that produce results and we look forward to working with her well into the future."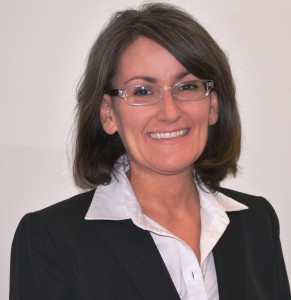 Iacono previously practiced at Turck Roth Mester, LLP, of New York City, where she advised cooperative boards of directors and condominium boards of managers on day-to-day and litigation issues, as well as managed sales of dwellings in such complexes. Prior to this role, she worked with the New York City Department of Design and Construction where she reviewed construction contracts between the city and subcontractors and researched legal issues relevant to land use, property and workers' compensation insurance liability.
Iacono holds a Juris Doctor and Masters of Law from New York Law School and a Bachelor of Arts in Communication from the University of Delaware, where she also concentrated in Interpersonal Communication, with a minor in French.
About Jacobowitz & Gubits, LLP
Jacobowitz & Gubits, LLP, was founded in 1963 to provide sophisticated legal representation to businesses and individuals throughout the Mid-Hudson Valley and the state of New York. The solo firm established by Gerald N. Jacobowitz has grown into a practice with 28 attorneys and a full staff of paralegals and legal assistants to service a growing and dynamic client base.
Jacobowitz & Gubits, LLP, handles a wide range of legal issues including business litigation, commercial real estate, elder law and estate planning, municipal law, land use and zoning, equine law, veterans disability & income, health care law, personal injury, employment, family law, criminal law and bankruptcy.
For further information on the firm of Jacobowitz & Gubits, LLP please visit www.jacobowitz.com or call (845) 778-2121 or (845) 454-6000.