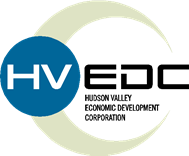 NEW WINDSOR, NY (Aug. 10, 2015) — The Hudson Valley Economic Development Corporation (HVEDC) announced today that the keynote speaker at its highly anticipated, third annual Hudson Valley Beer, Wine, Spirits, & Cider Summit will be leading American wine educator Kevin Zraly, founder of Windows on the World Wine School. The Summit will take place on October 14, 2015 beginning at noon inside the spacious Marriott Pavilion located at The Culinary Institute of America. A selection of beer, wine, spirits, and cider will be offered at the Summit to attending entrepreneurs and industry suppliers following their participation in an array of discussions related to the current climate and future opportunities of the Hudson Valley region.
"I am pleased to be able to share my experiences and passion for wine with the distinguished craft beverage entrepreneurs of the Hudson Valley," said Zraly. "Throughout my career, I have come to firmly believe that there can always be more to learn about this important, challenging, and rewarding industry."
Zraly is a world-renowned American wine educator who served as the wine director of One World Trade Center's Windows on the World restaurant for 25 years. He is the recipient of the esteemed James Beard Lifetime Achievement Award and has authored numerous industry-related educational books. Zraly is the founder of the Windows on the World Wine School, which has served more than 20,000 students since its inception in 1976.
"Kevin Zraly is at the forefront of American wine education, and we are honored to have such a distinguished speaker at our third annual Summit," said Laurence P. Gottlieb, president and CEO of HVEDC. "His commitment to leadership and dedication in the area of wine education serve as constant sources of inspiration to those looking to grow their own businesses in this field. Zraly's trailblazing career has paved the way for many regional entrepreneurs and suppliers in the alcoholic beverage industry today."
As the host of the Summit, The Culinary Institute of America (CIA) is excited to build on the success of past collaborations with HVEDC.
"Through this year's Summit, The Culinary Institute of America and HVEDC are working together to continue our shared mission of expanding and strengthening the resources available to New York's alcoholic beverage professionals," said Dr. Victor Gielisse, CMC, vice president of advancement and business development at the CIA. "The incredible opportunity to have local entrepreneurs and suppliers hear from an expert of Kevin Zraly's caliber is a testament to these goals. We at the CIA know that, through the success of such collaborative events with HVEDC, we are shaping robust culture and industry for the Hudson Valley region."
For the second consecutive year, the Summit will feature a "Thirst & Vine" tasting area. In addition, the event offers three times the amount of industry-specific content as last year, as well as increased opportunities for networking in anticipation of even greater participation than last year's Summit. As of Aug. 6, The Culinary Institute of America; Taste NY; Hospitality Resource Group, Inc.; Lakeland Bank; Verticon Ltd.; Judelson, Giordano & Siegel, CPA, PC; Corrigan, Baker & Levine LLC; Heineken; Today Media; Pamal Broadcasting Ltd. and Townsquare Media are the event's sponsors.
Limited seating is available; to reserve your space, register for the event by visiting HVBWSCSummit3.eventbrite.com.
About Hudson Valley Economic Development Corporation (HVEDC): HVEDC is the leading economic development agency for the seven-county region of Westchester, Putnam, Dutchess, Rockland, Orange, Ulster, and Sullivan counties. The public-private partnership markets the region as a prime business location to corporate executives, site selection consultants, and real estate brokers. HVEDC helped start the organizational, branding, and promotional effort for NY BioHud Valley, Hudson Valley Food & Beverage Alliance, Hudson Valley 3D Printing, and Hudson Valley EDs & MEDs. To learn more, call 845-220-2244 or visit hvedc.com.
About The Culinary Institute of America (CIA): Founded in 1946, The Culinary Institute of America is the world's premier culinary college. Dedicated to driving leadership development for the foodservice and hospitality industry, the independent, not-for-profit CIA offers associate degrees in culinary arts and baking and pastry arts; bachelor's degree majors in management, culinary science, and applied food studies; and executive education through its Food Business School. Its conferences and consulting services have made the CIA the think tank of the food industry in the areas of health & wellness, sustainability, world cuisines & cultures, and professional excellence & innovation. The college also offers certificate programs and courses for professionals and enthusiasts. Its worldwide network of 48,000 alumni includes leaders in every area of foodservice and hospitality. The CIA has campuses in New York, California, Texas, and Singapore. For more information, visit ciachef.edu.