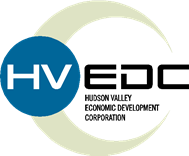 NEW WINDSOR, N.Y. (March 7, 2014) — Hudson Valley Economic Development Corporation (HVEDC) is partnering with AXON Communications to present The Next Big Thing: Digital Health on March 20, 2014, at Marist College in Poughkeepsie, N.Y. The event will focus on educating the community and the media on an array of digital healthcare topics.
Their second annual Breakfast Series, HVEDC's The Next Big Thing: Digital Health, follows last May's popular The Next Big Thing: Hudson Valley 3D Printing (HV3D) initiative announcement. Continuing the series with the goal of bringing new insight and economic opportunities to the entrepreneurs and businesspeople of the Hudson Valley, The Next Big Thing: Digital Health will create a dynamic forum for healthcare experts to discuss the magnitude of how digital health will impact care today and in the future.
Through the generosity of sponsors NY BioHud Valley®, AXON Communications, Marist College, Accorda Therapeutics, Philips Research, Tommie Copper Inc., Regeneron Pharmaceuticals and Pamal Broadcasting Ltd./100.7 WHUD, this event is free to members of the Hudson Valley business community interested in learning how digital health tools, technologies and techniques are already positively changing the Hudson Valley economy.
"In 2013, HVEDC brought 3D Printing to a whole new level in the Hudson Valley and launched an economic revolution," said Laurence P. Gottlieb, president and CEO of HVEDC. "Continuing our series focusing on innovation and thought leadership, I anticipate The Next Big Thing: Digital Health will launch a healthcare economic revolution especially in the Hudson Valley region."
This inaugural event will feature thought leaders and two keynote speakers, Jeff Reid, Ph.D, Director of Genome Informatics, Regeneron Genetics Center, and Robin Raskin, founder of Living in Digital Times. Reid is a leader in the genomic revolution and is contributing to the first large-scale sequence-to-drug effort that is expected to change and enhance the quality of healthcare. Raskin is an author, editor, magazine publisher, blogger, TV and radio personality, and has dedicated the past 30 years to exploring what it means to be living in today's digital world.
Attendees will listen to innovative presentations from HVEDC, AXON, New York Medical College, Honeywell, Philips Research, Regeneron Pharmaceuticals, Purdue Pharma, Riverside Healthcare System/St. John's Riverside Hospital and a host of others.
AXON Communications Managing Partner Mario Nacinovich Jr. explained, "Digital technology is rapidly transforming healthcare in new and exciting ways. This inaugural forum will address how digital health will significantly improve and expand quality care in the Hudson Valley."
The Next Big Thing: Digital Healthcare will attract local and national leaders in health care research, development and education and additional participants in the digital healthcare industry.
For more information and to register please visit: http://www.hvedcnextbigthing2014.eventbrite.com
About Hudson Valley Economic Development Corporation (HVEDC): HVEDC is the leading economic development agency for the seven-county region of Westchester, Putnam, Dutchess, Rockland, Orange, Ulster and Sullivan counties. The public-private partnership markets the region as a prime business location to corporate executives, site selection consultants and real estate brokers. HVEDC helped start the organizational, branding and promotional effort for NY BioHud Valley and the Hudson Valley Food & Beverage Alliance. To learn more, call 845-220-2244 or visit http://www.hvedc.com.
About AXON Communications: AXON Communications provides medical communications, public relations and clinical trial support services to a wide range of leading pharmaceutical and medical devices companies internationally. It has operations in London, New York, Toronto and Copenhagen.
# # #