GOSHEN, N.Y. (Jan. 26, 2016) —- The Glen Arden continuing care retirement community recently hosted a program by Goshen therapist/counselor Amy Wohl called "Your Toolbox for Happiness."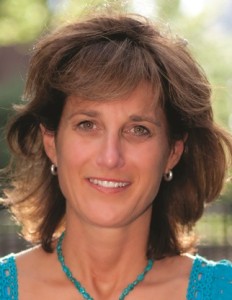 Wohl spoke to 40 residents and invited area guests on these topics: What is happiness? How is happiness found? What does happiness mean to you? She also told participants what they can do to change their level of happiness.
The marketing team at Glen Arden said it was a highly interactive presentation, which also included lunch, where participants talked about what makes them happy.
"When you are not feeling your best, reach into your toolbox of things that make you happy and get engaged with what is on your list," Wohl said. "It will bring you back to your happiness level."
Wohl said items in guests' happiness toolboxes included family, community, faith, volunteering, exercise, friends, travel and memories via photos.
Wohl has offices in Goshen and Nyack. She is a nurturer, cheerleader, coach and motivator. She works with clients to make plans, overcome barriers and achieve results with kindness, understanding, compassion and empathy.
ABOUT GLEN ARDEN
Glen Arden, the Hudson Valley's premier Continuing Care Retirement Community, offers seniors 62 and older the perfect combination – independence with the assurance of quality health care, if it's ever needed. Located in beautiful and historic Goshen, N.Y., Glen Arden offers housing choices for an active lifestyle and support services to help residents live comfortably and independently.