Focus Media, a fast growing firm and the largest public relations and advertising agency in the Hudson Valley, has welcomed Andrea Chafouleas to its team as an associate account executive.
Chafouleas earned her bachelor's degree in communications in 2006 from Marist College, with a focus in public relations. Since then, she has worked with the Miss Universe Organization, a Donald J. Trump and NBC Universal partnership. She was a coordinator and later a manager of talent development. She was a major part of developing and maintaining the image of the Miss Universe, Miss USA and Miss Teen USA trademarks and titleholders. With Focus Media, Chafouleas will work closely with the firm's clients to help them develop effective marketing strategies.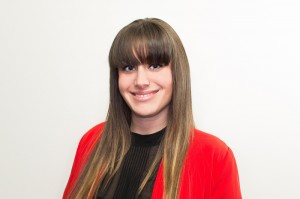 "I am very excited to join the Focus Media team and contribute to the exceptional work this firm is doing," said Chafouleas. "I'm looking forward to working with the company's numerous clients to help them develop strong branding and marketing tactics that truly get results. My mission is to give clients the resources and exposure they need to truly grow and achieve their business goals."
Focus Media leverages a unique campaign-style approach to advertising and public relations, using a variety of tactics such as polling, micro targeting and consumer-focused marketing. This enables the firm's clients to expand their reach to consumers across the region and around the country.
"Andrea Chafouleas is an outstanding addition to our team of associate account executives," said Josh Sommers, president and CEO of Focus Media. "Her work with the Miss Universe Organization has been truly exemplary and shows that she has the ability to develop high-quality marketing strategies for a wide range of brands."
About Focus Media
Focus Media, Inc. is an award-winning, full-service public relations and marketing firm specializing in market research, branding, design, collateral development, TV and radio production, media planning and placement. Since launching the company in 2002, President and CEO Josh Sommers has assembled a highly talented team of marketing experts, public relations strategists and acclaimed graphic designers that have made Focus Media a preeminent advertising agency known for its creativity, innovation and cutting edge marketing strategies. For more information, visit http://advertisingandpr.com.