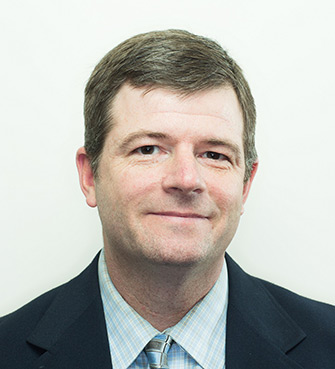 GOSHEN, N.Y. (March 5, 2015) – J.P. McGuirk of Newburgh has been recently named Vice President at Focus Media, an award-winning and full-service public relations and marketing agency. Focus Media is also the largest firm in its industry in the Hudson Valley.
As Vice President, McGuirk oversees business development, public relations, crisis communications and marketing needs for many of the agency's clients.
Prior to joining Focus Media, McGuirk was the Director of Marketing for North East Dental Management (NEDM) in Paramus, N.J. He was responsible for the strategy, development, implementation and evaluation of all marketing activities for 57 practice locations and 14 brands. He also oversaw NEDM's corporate brand.
McGuirk brings more than 20 years of marketing experience to his new role. He served as Director of Public Relations and Marketing for Catskill Regional Medical Center in Harris, where he was the winner of 13 national healthcare marketing awards – including five gold awards – for advertising, collateral, events and internal communications. McGuirk was also the Assistant Vice President, marketing and communications lead for Endurance Service Limited in White Plains. Additionally, he served as Assistant Vice President of Marketing at the Irwin Siegel Agency, Inc., in Rock Hill.
McGuirk is a graduate of Siena College in Loudonville, N.Y., with a bachelor's degree in marketing and management. He also previously served as a member of the Sullivan County Chamber of Commerce Board of Directors and chair of its Publicity Committee.
"We're thrilled to have J.P. on board, as he brings tremendous talent and expertise to Focus Media," said President and CEO Josh Sommers. "J.P.'s marketing and public relations skills, as well as his deep experience in business development, are a tremendous benefit to both the company and our clients."
About Focus Media
Focus Media, Inc. is an award-winning, full-service public relations and marketing firm specializing in market research, branding, design, collateral development, TV and radio production, media planning and placement. Since launching the company in 2002, President and CEO Josh Sommers has assembled a highly talented team of marketing experts, public relations strategists and acclaimed graphic designers that have made Focus Media a preeminent advertising agency known for its creativity, innovation and cutting edge marketing strategies. For more information, visit www.focusmediausa.com.