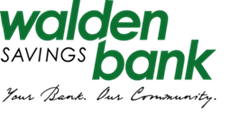 Collaborative program introduces business students to the world of arts and nonprofits
MONTGOMERY, N.Y. (October 26, 2015) – A reception was held Tuesday in the David T. Cocks Community Room to welcome the first group of Mount Saint Mary College students accepted into the Walden Savings Bank Medici Program. The collaborative program introduces undergraduate business and accounting students to the world of arts and nonprofits. At the reception, the students were introduced to leaders of the four nonprofit organizations involved; The Wallkill River School. The Community Foundation of Orange and Sullivan, Habitat for Humanity of Greater Newburgh, and the Greater Newburgh Symphony Orchestra.
"This program provides students an opportunity to learn about the inner workings of nonprofit agencies while gaining invaluable experience and making contacts in the community," said Walden Savings Bank President and CEO, Derrik R. Wynkoop. "In the process, the nonprofit agencies gain quality help to further their missions."
Senior Bradley Moody, a Business Administration Major at Mount Saint Mary College, was chosen to take part in the Medici Program. He will work with the Greater Newburgh Symphony Orchestra this fall.
"It's nice to have the chance to give back because nonprofits are the sparks that energize a community," said Moody. "I plan to contribute to the nonprofit world after I graduate either in my work or my free time."
"We're always looking for ways to expose our students to new people and new experiences," added Kathleen O'Keefe, Associate Director of the Mount Saint Mary College Career Center. "Walden Savings Bank's generosity allows us to provide this valuable opportunity to students at no cost."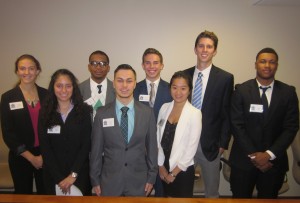 The competitive program is available to eight undergraduate business or accounting students per year. At the conclusion of the annual program, students will present to Walden Savings Bank's leadership and board of directors. The presentation will review the students' experiences including what they learned and how they hope to apply it to their careers following graduation.
Walden Savings Bank's endowment will allow Mount Saint Mary College to meet the financial needs of the program including transportation costs for students, expenses for meetings between organizations' board members and students, as well as covering the cost of program-related events on campus.
The attached picture features Medici Program participants. Front row (left to right): Jessica Tobar, Justin Perez, Feng (Angela) Zhu; Back row (left to right): Amanda Clemens, Adrian Willis, Steven Juergensen, Bradley Moody, Robert Taylor
About Walden Savings Bank
Walden Savings Bank, established in 1872, is a federal chartered mutual savings bank headquartered in Montgomery, New York. With a total of 11 full-service branches serving Orange and Ulster Counties, the Bank's progressive style of community banking provides products that cater to both the individual and the growing mid-size business. In addition, Walden Investment Services, located at Walden Savings Bank, offers personalized advice for financial planning. To learn more about the Bank and its products and services, visit their website at www.waldensavingsbank.com