POUGHKEEPSIE, N.Y. (Dec. 5, 2017) — Christopher Perry of New Windsor has been named Director – Contract Cleaning Services at LCS Facility Group, the region's most experienced and largest provider of facilities solutions.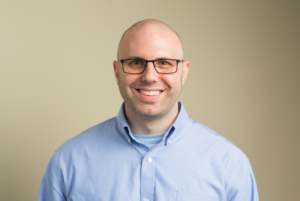 Perry – who is now part of LCS' senior operations management team – comes to LCS with a strong background in overseeing cleaning operations within a multi-site environment, and has vast experience in account and project management, quality assurance and process improvement.
Perry holds a bachelor's degree in English from LeMoyne College in Syracuse.
"I am thrilled to be a part of LCS, on a team that is so customer–focused," said Perry. "Customers rely heavily on the work we do and the LCS team is an amazing group of people."
LCS Facility Group Owner Joe Lepore welcomed Perry to his new role.
"Chris has a tremendous amount of industry experience that will not only benefit us, but also our customers," he said. "We look forward to becoming an even stronger organization by having Chris in this role."
Prior to joining LCS, Perry was the regional manager for GDI Integrated Facility Services, a Canadian provider of janitorial services.
About LCS
As the preferred outsourcing partner, LCS Facility Group is an industry leader in providing the highest quality expertise, professional and full-service facilities maintenance, and specialty services to the commercial sector. LCS Facility Group's services include cleaning and facility maintenance; landscaping and property maintenance; snow and ice removal; hospitality and stewarding services; specialty services and more. For additional information, visit: http://www.lcsfacilitygroup.com