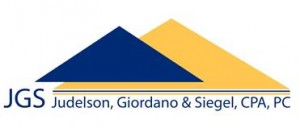 Judelson, Giordano & Siegel, CPA, PC, a leading accounting firm located in Middletown, announced today that partner and shareholder Bill Siegel  retired effective Jan. 1.
Siegel's retirement comes after 42 years with the firm. He  built a reputation throughout the region for his deep knowledge of tax accounting and management, particularly in the areas of corporate and individual income taxation, business acquisitions and divestitures, business succession planning, litigation support and management consulting.
"On behalf of everyone at Judelson, Giordano & Siegel, I would like to sincerely thank  Bill for all the great work he has accomplished both with the firm and in the community," said Frank Giordano, Jr., the firm's managing partner until this past December and who has worked with Siegel for the 42 years. "He has been a mainstay at our firm for decades and has been a driving force in helping us to build one of the region's most respected accounting firms. Our entire team will miss his leadership and guidance. We wish him the very best as he enjoys his retirement after a long and successful career."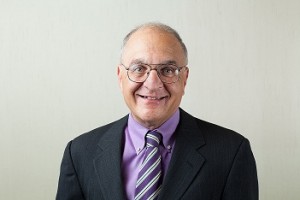 Since 1971, Siegel has been a trusted accounting and financial professional, known for his hands-on approach and the personal attention he delivers to clients. He received his bachelor's degree from Baruch College and is a member of the American Institute of Certified Public Accountants and the New York State Society of Certified Public Accountants.
Over the course of his career, Siegel has been dedicated to the local community, serving for more than two decades with the Middletown Little League and more than 12 years with the Jaycees. He has also been a member of the Kiwanis Club since 1985 and is a charter member of the advisory board to the Middletown High School Academy of Finance. He served as vice chairman of the Middletown Parks and Recreation Commission and was heavily involved with Temple Sinai in Middletown.
"It has been an honor to work with individuals, businesses and organizations across this great region for more than four decades," Siegel said. "I will miss working with my loyal clients and outstanding colleagues here at the firm. However, I look forward to spending time with my family and enjoying more free time. I would like to thank everyone who has supported both me and this exceptional firm over the years."
About Judelson, Giordano & Siegel:
Judelson, Giordano & Siegel (JGS) is a full-service accounting and business consulting firm with a notable history of providing unequaled financial, tax and management consulting services. The firm, which has over 80 years of experience, is located in Middletown and works with a national base of clients ranging from small, local businesses to publicly traded corporations. The JGS philosophy is to work collaboratively with clients as their accountants and business advisors to solve their problems and address their specific business needs.