The American Cancer Society's Hudson Valley Region has welcomed Focus Media Key Account Director Lisa Kelly as the newest addition to its board of directors.
Recognized in recent years as one of the fastest-growing full-service marketing and public relations firms in the nation, Hudson Valley-based Focus Media is an established leader in its field. With a hearty client roster and several awards under its belt, Focus Media has more than 20 employees and works with small, medium and large-sized businesses, as well as national companies.
"I am excited to join the American Cancer Society's regional board of directors and to work with such seasoned and skilled board members," said Lisa Kelly. "I look forward to advancing the American Cancer Society's goals in a way that will serve both the organization and the community at large."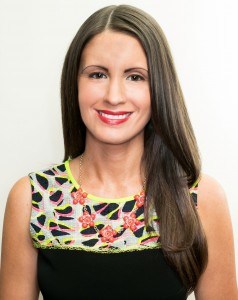 A strong supporter of the American Cancer Society, Kelly recently co-chaired the organization's Birthday Bash, a milestone event that commemorated 100 years since the American Cancer Society's inception. The event raised more than $100,000 for cancer programs and research.
Kelly earned her bachelor's degree in Communication Arts from St. Thomas Aquinas College in Sparkill, N.Y., and went on to work for Madden Communications & Marketing, Rockland County's largest public relations firm. She joined Focus Media in 2010 as an account executive, and due to her outstanding service, was promoted to the role of Key Account Director in 2011. Kelly has served on committees for several community organizations, including Elant and the Orange County Rural Development Advisory Corporation.
"Lisa Kelly is a shining example of the excellence Focus Media encourages in our entire team," said Josh Sommers, President and CEO of Focus Media. "We are strongly committed to community involvement and outreach. Lisa's work with the American Cancer Society is commendable, and we look forward to her accomplishments with the board."
About Focus Media
Focus Media, Inc. is an award-winning, full-service public relations and marketing firm specializing in market research, branding, design, collateral development, TV and radio production, media planning and placement. Since launching the company in 2002, President and CEO Josh Sommers has assembled a highly talented team of marketing experts, public relations strategists and acclaimed graphic designers that have made Focus Media a preeminent advertising agency known for its creativity, innovation and cutting edge marketing strategies. For more information, visit http://advertisingandpr.com.