Bank provides common sense tools to arm young people amid nationwide student debt crisis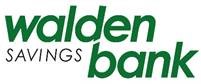 MONTGOMERY, N.Y. (November 11, 2016) – This past month, the staff at Walden Savings Bank deployed a team of 21 volunteers to visit local high school classrooms to present Get Smart About Credit lessons to students. The team reached over 600 students at eight different schools as part of an initiative to educate students about credit and financial management.
Established by the American Bankers Association Foundation, Get Smart About Credit is a national campaign of volunteer bankers who work with teens and young adults to raise awareness about the importance of using credit wisely, paying for college, managing your money and protecting your identity.
According to Pew Research Center, about four-in-ten U.S. households (37%) headed by an adult younger than 40 currently have some student debt—the highest share on record.
"Having a sound understanding of the importance of credit and financial management is crucial to young adults, especially those preparing for a college education," said Walden Savings Bank President & CEO, Derrik R. Wynkoop. "Community banking once guaranteed the ability to obtain a loan to anyone of good character; in today's world, a credit mishap can prevent you from renting a home or apartment, purchasing a vehicle and more."
As part of this effort, Wynkoop visited Wallkill High School, the high school he graduated from, to share important financial advice.
"By reaching young people early in their lives, we hope to have made a difference in their post-secondary success," said Wynkoop.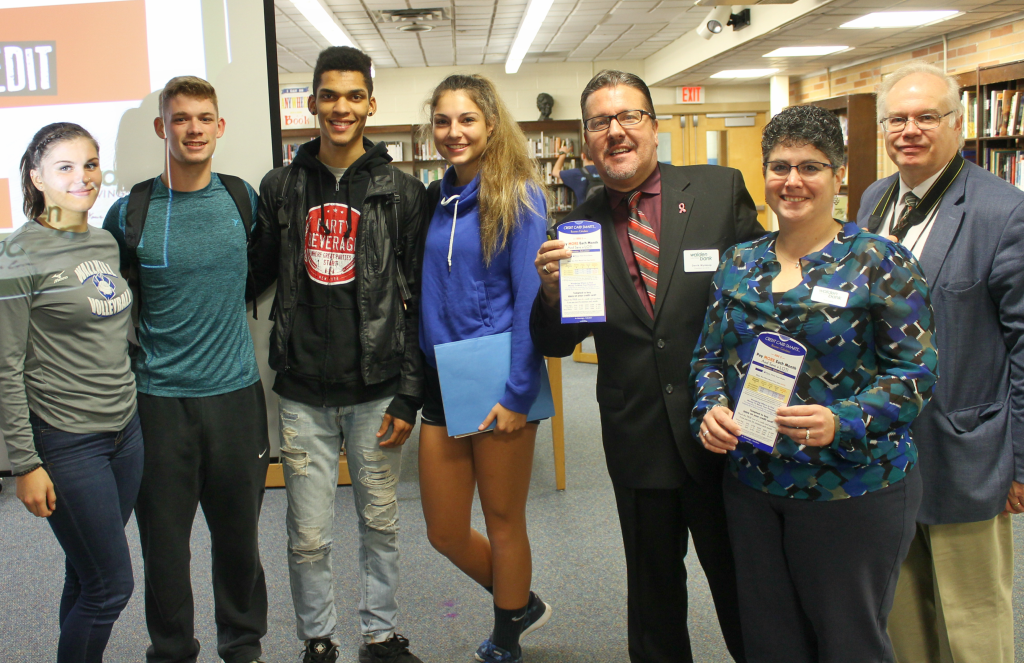 Pictured from left to right: Walkill High School Students: Brianna Marchionda, Kyle Hewitt, Joseph Vasquez and Rachael Colombo; Walden Savings Bank President & CEO, Derrik Wynkoop, Walden Savings Bank Assistant Branch Manager, Raffaela Benson, Walkill High School Government and Economics teacher, Alexander Scott.
About Walden Savings Bank
Walden Savings Bank, established in 1872, is a federal chartered mutual savings bank headquartered in Montgomery, New York. With a total of 11 full-service branches serving Orange and Ulster Counties, the Bank's progressive style of community banking provides products that cater to both the individual and the growing mid-size business. In addition, Walden Investment Services, located at Walden Savings Bank, offers personalized advice for financial planning. To learn more about the Bank and its products and services, visit their website at www.waldensavingsbank.com