This year's event will honor the memory of a beloved member of the BC family.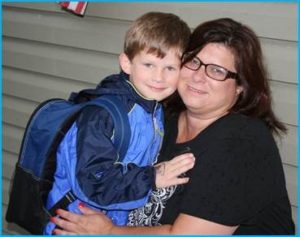 Goshen, N.Y. (April 20, 2018) – Burke Catholic High School will host its annual blood drive on Friday, April 27. This year's event will honor Andrea Cushing who passed away last year at 48. A beloved member of the Burke Catholic family, Cushing was the mother of two Burke Catholic graduates and one future student.
Sponsored by the New York Blood Center, the blood drive, will be held from 8 a.m. to 6 p.m. in the Burke Catholic High School gym at 80 Fletcher Street in Goshen.
Known among family and friends for her generous spirit, Andrea Cushing was a gifted photographer, a tireless organizer of school events and an integral part of the football program. The Burke Catholic family invites people to save a life by donating blood in Andrea Cushing's memory or in memory of someone close to them.
Blood donors must be at least 17-years-old (16, with written consent from parent or legal guardian), weigh at least 110 pounds and be in good health. Additional height or weight requirements apply to donors 16-18 years of age. Donors 76 and older must present a doctor's letter to donate.
To learn more about donating blood, go to http://nybc.org/donate-blood/
To learn more about John S. Burke Catholic High School, visit www.BurkeCatholic.com.