Aurochemicals receives 'Certificate of Recognition' for 2016-2017 corporate sponsorship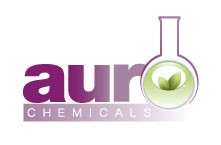 WASHINGTONVILLE, N.Y. (November 15, 2016) – Aurochemicals, a manufacturer of natural aroma chemicals for the flavor and fragrance industry, recently attended the Women in Flavor and Fragrance Commerce, Inc. (WFFC) Annual Gala on Nov. 3 at the Westmount County Club in Woodland Park, New Jersey.
Aurochemicals was presented with the'Certificate of Recognition' in appreciation for their 2016-2017 corporate sponsorship.
"We are proud to be part of such an important and valuable organization," said Deo Persaud, vice president and CEO at Aurochemicals. "In our industry, it is important to network and educate with fellow industry leaders, and with our WFFCmembership we are able to do just that. We are happy to support an organization that focuses on those key elements."
For more information on the Women in Flavor & Fragrance Commerce, visit www.wffc.org.
About Aurochemicals
Aurochemicals, established in 1994, is a manufacturer of natural aroma chemicals for the flavor and fragrance industry worldwide. With a focus on research, development, and quality control it is Safe Quality Food (SQF) certified. The company, which began in Brooklyn, currently occupies a facility in Washingtonville, N.Y., with extensive production and storage capabilities. For more information or a current list of available products visit aurochemicals.com