Unique event provides regional and local shoppers deep discounts on designer clothing and accessories                                                                                                          
Sale dates: May 19 to 22, May 26 to 30 and June 2 to 5

CENTRAL VALLEY, N.Y. (May 12,  2016) — Woodbury Common Premium Outlets, a Simon Premium Outlet, and Rent the Runway, a fashion rental company offering access to designer apparel and accessories on its mobile app, online, and in stores, have partnered to bring consumers the first ever "pop-up" sample sale at Woodbury Common Premium Outlets in Central Valley. This exclusive shopping experience will take place at the outlet during the weekends of May 19 to 22 and June 2 to 5 during regular outlet hours with special hours Memorial Day weekend, May 26 to 30, of 9 a.m. to 10 p.m.
The limited-time event will provide a variety of like-new designer clothing and accessories for purchase from Rent the Runway's inventory at prices up to 90 percent off retail. The sample sale comes at a convenient time, making it ideal for shoppers looking for dresses for prom, graduation, summer weddings and more. Designers like Sachin & Babi, Elizabeth & James, ZAC Zac Posen, Opening Ceremony, Alexis Bittar, Parker, and Cynthia Rowley will all be available.
"This distinctive event will give shoppers a rare opportunity to buy a coveted piece of high quality, designer clothing at an unbelievable discount," said Amanda O'Connell, Assistant Director of Marketing & Business Development of Woodbury Common Premium Outlets. "We are continually seeking exclusive and innovative ways to provide shoppers with one-of-a-kind experiences, and we're confident that our collaboration with Rent the Runway will be a great success for all involved."
This will be Rent the Runway's first sample sale offered outside of New York City and the first one held in an outlet setting.
It will be open for business while supplies last. For additional information, call 845-928-4000 or visit: http://www.premiumoutlets.com/outlet/woodbury-common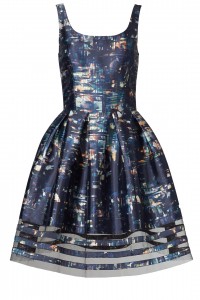 This Sachin & Babi Cityscape Dress retails for $495, and the Rent the Runway sample sale price is $50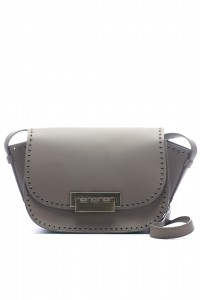 This ZAC Zac Posen Mink Eartha Iconic handbag retails for $350 and the Rent the Runway sample sale price is $35.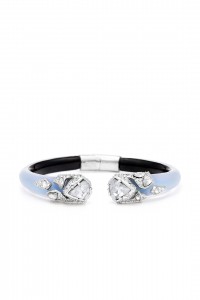 This Alexis Bittar Blue Fractured Hinge Cuff retails for $225 and the Rent The Runway sample sale price is $23.
About Rent the Runway:
Rent the Runway is revolutionizing fashion by allowing millions of women to rent designer apparel and accessories. Thousands of styles from over 350 top designers are available to rent for everyday wear and special occasions alike on all of its platforms, including mobile, online, and retail locations in Chicago, New York City, Washington, D.C., and Las Vegas. Co-founded in 2009 by Harvard Business School graduates, Rent the Runway has raised over $126 million in venture capital and has more than 5.5 million members across the U.S.
About Woodbury Common Premium Outlets:
Conveniently accessed from New York City via the New York State Thruway at Exit 16, Woodbury Common Premium Outlets features 220 stores including Tory Burch, Nike, Celine Bottega Veneta, Polo Ralph Lauren, Michael Kors, Burberry, Coach, The North Face and more, all at savings of 25 percent to 65 percent every day. The Market Hall offers a variety of dining options including Chipotle, Pret A Manger, Pinkberry and more. Stay connected with Woodbury Common Premium Outlets on Facebook.com/woodburycommonpo; Twitter @wcpremoutlets and Instagram at wcpremoutlets.
About Simon:
Simon is a global leader in retail real estate ownership, management and development and an S&P100 company (Simon Property Group, NYSE:SPG). Our industry-leading retail properties and investments across North America, Europe and Asia provide shopping experiences for millions of consumers every day and generate billions in annual retail sales. For more information, visit simon.com.
About Simon Premium Outlets®:
The global Simon Premium Outlets portfolio offers exceptional brands at extraordinary savings through a diverse mix of luxury, designer and popular retailers representing the best in fashion, family and home. Our 87 Simon Premium Outlets in the United States, Puerto Rico, Canada, Japan, Malaysia, Mexico and South Korea are some of the most iconic and productive shopping destinations for residents and travelers including Woodbury Common (New York City), Orlando, Desert Hills (Palm Springs), Las Vegas and Wrentham Village Premium Outlets (Boston). For more information, visit premiumoutlets.com or follow Premium Outlets on Facebook, Twitter, Instagram and Pinterest.