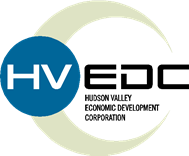 WineRacks.com, a manufacturer and retailer of wine storage and accessories that makes its products locally, has officially become a founding member of the Hudson Valley Food & Beverage Alliance.
The company makes a wide range of wooden racking systems for customers around the world, along with custom design services for commercial, residential and hospitality applications. It employs about 30 people at its High Falls manufacturing facility and is one of the only manufacturers in the industry to make its products in the U.S. WineRacks.com is the chief organizer of the popular Hudson Valley Food & Wine Fest, one of the largest events of its kind in the Northeast.
"It's an honor to join the Food & Beverage Alliance, a terrific organization that is helping to boost our economic region and the countless food and beverage related businesses that call it home," said Rob Hazelton, Vice President of WineRacks.com. "We are proud to be an American manufacturer with an international reach and we have deep ties to the Hudson Valley. This is a great opportunity for us to work together with other companies and organizations that are making this region of New York State a positive place to live, work and do business."
The Hudson Valley Food & Beverage Alliance brings organizations within the food and beverage industries together, helping area businesses forge strong partnerships. Founded by Hudson Valley Economic Development Corp. (HVEDC), the alliance provides access to economic guidance and marketing resources to businesses throughout the region.
WineRacks.com has had a major presence in the Hudson Valley since the company's founding in 1992, winning the Small Business of the Year award from the Ulster County Regional Chamber of Commerce this year. It specializes in making customized wine cellars and commercial wine storage units, as well as smaller residential racks and spaces. The company also offers wine racks, accessories, cooling units and wine cellar lighting.
"This company has really shown its dedication to the Hudson Valley by continuing to manufacture its high-quality products here locally," said Laurence P. Gottlieb, President and CEO of HVEDC. "We are very pleased to welcome WineRacks.com to the Alliance and look forward to the insights the company and its leadership team will bring to our organization."
To learn more about WineRacks.com and the various products it offers, go to http://www.wineracks.com.
About Hudson Valley Economic Development Corporation (HVEDC): HVEDC is the leading economic development agency for the seven-county region of Westchester, Putnam, Dutchess, Rockland, Orange, Ulster and Sullivan counties. The public-private partnership markets the region as a prime business location to corporate executives, site selection consultants and real estate brokers. HVEDC helped start the organizational, branding and promotional effort for NY BioHud Valley and the Hudson Valley Food & Beverage Alliance. To learn more, call 845-220-2244 or visit http://www.hvedc.com.