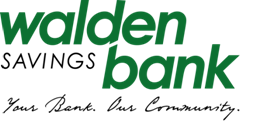 Walden Savings Bank announced today the appointment of Bill Vacca as Vice President of Business Development.
Vacca brings nearly 50 years of experience in banking in the Hudson Valley market to Walden Savings Bank. He joins Walden Savings Bank after 12 years at Provident Bank, where he was the Senior Vice President for Business Banking in Orange, Sullivan and Ulster counties.
In his new role, Vacca will be responsible for developing business and client relationships at Walden Savings Bank's 11 branch locations throughout Orange and Ulster counties.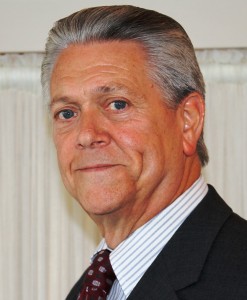 "Bill's immense experience in Hudson Valley banking and strong ties to the business community make him a tremendous asset to our team," said Derrik Wynkoop, President and CEO of Walden Savings Bank. "We are confident that Bill will help Walden Savings Bank facilitate valuable relationships with the small and mid-size businesses that larger banks are leaving behind."
Vacca began his career at Key Bank and rose from Branch Manager to Senior Vice President of National Accounts for eastern New York State. After 31 years at Key Bank, Vacca joined Premier National Bank as Senior Vice President in charge of the Municipal Market, and later joined Warwick Savings Bank, now Provident Bank, as head of the Retail Development and Business Bank Lending Team, managing the bank's retail and community business sales, services and operations. In his most recent role as Provident Bank's Senior Vice President for Business Banking, he maintained and built lending portfolios of clients.
"I am excited to become a part of the Walden Savings Bank family," Vacca said. "Walden Savings Bank is one of the few remaining community banks that shares my values and beliefs on how customers should be serviced. I am looking forward to helping the lending team achieve its business goals."
Vacca is active in the Hudson Valley community and has served as Board Chairman of the Orange County Chamber, the Orange County Partnership, Cornwall Hospital Foundation and the American Heart Association Heart Walk. He currently resides in New Windsor.
About Walden Savings Bank
Walden Savings Bank, established in 1872, is a federal chartered mutual savings bank headquartered in Montgomery, New York. With a total of 11 full-service branches serving Orange and Ulster Counties, the bank's progressive style of community banking provides products that cater to both the individual and the growing mid-size business. In addition, Walden Investment Services, located at Walden Savings Bank, offers personalized advice for financial planning. To learn more about the Bank and its products and services, visit their website at www.waldensavingsbank.com.