Downtown Beacon location will expand the Bank's services in this growing market and increase accessibility for new and existing customers.
BEACON, N.Y. (December 14, 2017) – Walden Savings Bank is excited to announce the planned opening of a loan production office in Dutchess County. The Beacon office, to be located at 554 Main Street, will open its doors in early 2018.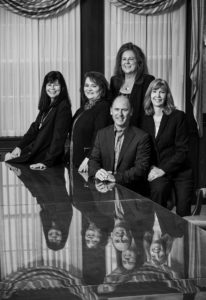 The new loan production office will provide easier accessibility for customers in the growing Dutchess County market, as well as for those who commute to New York City by train. Conveniently located in downtown Beacon, the office will provide one stop service for all residential and commercial lending needs.
"We are always looking for ways to meet the growing banking needs of residents and businesses in the Hudson Valley, and we have many customers in this market currently," said President and CEO, Derrik Wynkoop. "The Southern Dutchess region is a vibrant, growing community. It's an ideal location for our new loan production office."
The loan production office will be open Monday through Friday from 9 a.m. to 4 p.m., and by appointment. In addition to lending services, customers will also have access to financial planning through Walden Investment Services at the new Beacon location.
About Walden Savings Bank
Walden Savings Bank, established in 1872, is the 11th oldest federally chartered mutual savings bank headquartered in Montgomery, New York. With a total of 11 full-service branches serving Orange and Ulster Counties, the Bank's progressive style of community banking provides products that cater to both the individual and the growing mid-size business. In addition, Walden Investment Services, located at Walden Savings Bank, offers personalized advice for financial planning. To learn more about the Bank and its products and services, visit their website at www.waldensavings.bank