Village determines there is sufficient capacity for proposed LEGOLAND New York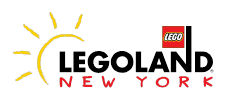 GOSHEN, N.Y. (Aug. 9, 2016) – The Village of Goshen Board of Trustees passed a resolution last night to provide water and sewer service to the proposed LEGOLAND® New York theme park.
After engaging an engineer to conduct an independent water and sewer system analysis, the Village deemed that its water and sewer systems are sufficient to supply service to LEGOLAND New York. To ensure the future water needs of the Village are met, LEGOLAND New York will pay for the Village's development of additional water resources. The Village also confirmed there is sufficient capacity in the Village's sewer plant to serve the project.
By purchasing water and sewer service from the Village of Goshen, LEGOLAND New York will provide a significant revenue source to the Village. Based on anticipated usage, LEGOLAND New York will pay the Village approximately $900,000 per year.
"We are very pleased that the Village of Goshen has confirmed its availability and willingness to supply water and sewer service, which is crucial to the LEGOLAND New York project," said Phil Royle, Head of Community and Project Relations for LEGOLAND New York. "This provides important infrastructure needs for us to move forward."
"I strongly support this preliminary agreement between the Village Board and Merlin," Village of Goshen Mayor Kyle Roddey said. "Under the terms in the resolution, Merlin will fund the development of a new well on the Village owned property in the Town of Wallkill so there will be no impact on the Village's current water supply. Based on flow projections and the rates outlined in the resolution, Merlin will pay the Village over $900,000 annually for water and sewer service. This preliminary agreement achieves all the objectives outlined by the Village Board at the onset of these negotiations.  It maintains sufficient water and sewer capacity for current users and future Village growth while providing a financial benefit to Village ratepayers."
About Merlin Entertainments plc
Merlin Entertainments plc is a global leader in location based, family entertainment. Europe's No. 1 and the world's second-largest visitor attraction operator, Merlin now operates over 100 attractions, 13 hotels and four holiday villages in 23 countries and across four continents. The company aims to deliver memorable experiences to its more than 60 million visitors worldwide, through its iconic global and local brands, and the commitment and passion of its approximate 27,000 employees.
Visit www.merlinentertainments.biz for more information.
About LEGOLAND Parks
The first LEGOLAND Park opened in 1968 in Billund, Denmark, following by Windsor in the United Kingdom in 1996 and in California in 1999. In 2002, LEGOLAND Deutschland opened. Since 2005, those four parks have belonged to British-based Merlin Entertainments Group. In 2011, the group opened LEGOLAND Florida and LEGOLAND Malaysia in 2012. LEGOLAND Dubai is scheduled to open in October 2016, with LEGOLAND Japan scheduled for the second quarter of 2017.