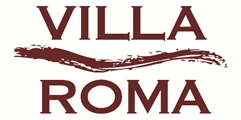 CALLICOON, N.Y. (June 15, 2015) – Cliff Ehrlich of South Fallsburg has been appointed general manager of the Villa Roma Resort and Conference Center in Callicoon, where he will be responsible for all operations.
He brings more than 20 plus years of hospitality experience to his new position, specializing in resort operations, marketing, sales, business development and casino gaming.
"Cliff's vast experience and professional accomplishments are invaluable," said Villa Roma Vice President Paul Carlucci. "He will be a great leader for our staff and we're excited to have him on our team."
Prior to joining Villa Roma, Ehrlich was a management consultant for Mohegan Sun at the Concord in Kiamesha Lake, where he worked with executives in developing a casino bid for that property. He was also president and general manager for Monticello Casino and Raceway/Empire Resorts in Monticello, and vice president of sales and marketing for Pines Resort Hotel in South Fallsburg.
Ehrlich earned his bachelor's degree in business administration from the University of Colorado at Boulder. He has been president of the Catskill Resort Association and a former member of the Sullivan County Tourism Board of Directors and the United States Trotting Association.
About Villa Roma
Villa Roma Resort and Conference Center is the leading resort hotel of the New York Catskill Mountains, featuring 250 hotel and timeshare rooms and a wide variety of amenities, including an 18-hole PGA Championship Golf Course, horseback riding, bumper boats, go karts, indoor fitness center and bowling alley, indoor and outdoor pools and Jacuzzi, a variety of dining options, nightly entertainment and planned and supervised daily activities, just a short distance from Bethel Woods Center for the Performing Arts and Monticello Raceway. Although Villa Roma specializes in family vacations, the resort is also a popular venue for reunions, meetings and conferences, senior citizen tours, destination weddings, school groups and more. To learn more, visit: www.villaroma.com or 845-887-4880.