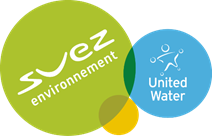 WEST NYACK, NY, December 12, 2014 – United Water announced that it has begun accepting applications for its 6th annual Corporate Scholars program. The Scholars program provides a paid internship to selected candidates at a United Water facility. The United Negro College Fund (UNCF) and the United Water Foundation will provide a $5,000 scholarship for the successful completion of a summer internship.
"To lead a resourceful future for water and to enable waste to take on a new and useful life, we must actively develop future leaders in science, technology, engineering and math (STEM)," said Bertrand Camus, CEO of United Water. "We aim to cultivate a workplace of innovation and diversity to bring about solutions to the pressing challenges of resource management."
Applicants should be sophomores who have maintained at least a 3.0 grade point average and have declared at least one of 15 majors listed on the online application form. Applications will be accepted until December 31, 2014.
The internships will be offered at various locations including but not limited to: Harrington Park, NJ; Harrisburg, PA; Wilmington, DE; Jackson, MS; Pontiac, MI and Indianapolis, IN. Each candidate must go through United Water's hiring process and will be expected to present to company leaders a final report on their internship experience.
Selected candidates will have the opportunity to work alongside employees of United Water who will expose the students to various careers in the utility industry.  Students will learn the culture of the company and meet various leaders who have made a career in the water and wastewater industry.
The candidates selected for the 2015 class will join the rank of 20 students who have successfully completed the program since its inception.
ABOUT UNITED WATER
United Water provides water service to about 500,000 people in Rockland, Westchester, Tioga and Orange counties. Its parent company, United Water, is one of the nation's leading environmental companies, providing water and wastewater services to approximately 5.5 million people in the United States. In addition to owning and operating 16 water and wastewater utilities, United Water operates 90 municipal and industrial water and wastewater systems through innovative public-private partnerships and contract agreements. Founded in 1869, United Water is a subsidiary of SUEZ ENVIRONNEMENT.
Press Contact: Deb Rizzi      845-623-1500