Grant money is designated for remediation and prevention of "zombie" properties.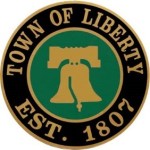 LIBERTY, N.Y. (October 21, 2016) – The Town and Village of Liberty have been awarded a $75,000 grant for the purpose of the remediation and prevention of so called "zombie" properties. The grant is a result of a settlement agreement between Morgan Stanley and New York Attorney General Eric Schneiderman. The settlement aims to address the issue of properties left vacant and neglected following foreclosures, popularly known as "zombie" properties. It also aims to support homeowners at risk of foreclosure.
"There is a serious issue of "zombie" properties in the Town and Village of Liberty," said Liberty Town Supervisor Charlie Barbuti. "This grant will help us address currently vacated properties that are a blight on the community and provide support programs to prevent current homeowners from going into foreclosure."
The town and village have committed to using the grant funds for:
• information sharing and community awareness of help available for struggling property owners
• creation of a zombie/vacant/abandoned database
• creation of a plan to assist homeowners at risk and prevent the zombie home syndrome
Community awareness efforts will include the town web page, press releases, contact with local lending institutions, contact with homeowners at risk, Facebook posts and community forums to offer assistance to homeowners at risk of foreclosure.
Also visit the Town of Liberty's website: www.townofliberty.org.
About Liberty, N.Y.
Located at the crossroads of the Catskill Mountains and Hudson Valley region, Liberty is just 90 minutes from New York City. Known for its top notch trails and parks, Liberty is an ideal weekend getaway. Nationally recognized for its award winning school district, those who visit choose to stay. And with its business-friendly climate and strategic location, Liberty is an ideal place to do business. Liberty, New York: live here, play here and do business here!