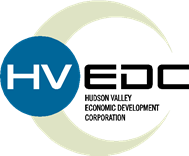 The Historic Thayer Hotel at West Point has joined the Hudson Valley Food & Beverage Alliance as part of its effort to increase the amount of locally sourced products used for the wide range of food and beverage items it serves guests.
The hotel, which is located on the grounds of the United States Military Academy at West Point, has made significant efforts recently to add local products, providing offerings that their guests are looking for while making a greater contribution to the local economy. In addition to accommodations, it features three distinct dining experiences: MacArthur's Riverview Restaurant, General Patton's Tavern and Zulu Time Rooftop Bar and Lounge.
"We are very pleased to have the opportunity to work with other organizations related to the food and beverage industry here in the Hudson Valley," said Carlys Lemler, General Manager of The Thayer Hotel and also a West Point graduate. "Collaborating with industry businesses throughout the region is a great way for us to move ahead with our efforts to buy more locally sourced goods. We look forward to contributing to this organization in a meaningful and lasting way."
"The historic Thayer Hotel is truly a one-of-a-kind, world-class destination, and we are thrilled to welcome it as the newest member of the Food & Beverage Alliance," said Laurence P. Gottlieb, President and CEO of HVEDC. "This is exactly why we launched the Alliance, creating opportunities for local farms and food and beverage businesses to form stronger supply chain partnerships in the Hudson Valley with each other, as well as connect with major end-users such as The Thayer. It's a win-win for the entire region, and HVEDC is making it happen."
The Thayer Hotel features outstanding views of the Hudson River and the military academy, and has a rich history as a favorite spot of U.S. presidents, celebrities and global leaders. The hotel has 151 rooms — including its Executive, Bridal, Eisenhower Presidential and MacArthur suites — and regularly hosts conferences, weddings and a wide range of other events. Featuring three restaurants on site, the Thayer's culinary team led by Executive Chef Brian Aspell, a Culinary Institute of America graduate, offers diverse menu selections, elegant spaces and stunning views.
The Hudson Valley Food & Beverage Alliance brings organizations within the food and beverage industries together, helping area businesses forge strong partnerships. Founded by Hudson Valley Economic Development Corp. (HVEDC), the alliance provides access to economic guidance and marketing resources to businesses throughout the region. For example, the Alliance is hosting the Hudson Valley Beer, Wine & Spirits Summit at 7:30-10:30 a.m. Oct. 31. If media are interested in attending this event that will include leading beer, wine and spirits companies, suppliers and members of Empire State Development who will discuss the challenges and growth opportunities available in the beverage industry today, contact Mike Bieger at mbieger@advertisingandpr.com.
To learn more about The Thayer Hotel, visit http://www.thethayerhotel.com.
About Hudson Valley Economic Development Corporation (HVEDC): HVEDC is the leading economic development agency for the seven-county region of Westchester, Putnam, Dutchess, Rockland, Orange, Ulster and Sullivan counties. The public-private partnership markets the region as a prime business location to corporate executives, site selection consultants and real estate brokers. HVEDC also helped start the branding and promotional effort for NY BioHud Valley and Hudson Valley 3D Printing. For more information or to review available business sites, visit www.hvedc.com or call CEO Laurence P. Gottlieb at 845-220-2244.