NEW WINDSOR, Oct. 21, 2016 – More than 60 people gathered for a ribbon cutting ceremony to mark the opening of The Accelerator's second location, The Acclerator II, dedicated to serving clients in the bottling manufacturing industry (including the manufacturing of lotions, creams, shampoos and cleaning products).
County Executive Steve Neuhaus, Assemblyman James Skoufis, County Legislator Chris Eachus and Legislator Stephen Brescia, who is also chairman of the county legislature and a member of Industrial Development Agency board, were among elected officials who attended the event. They were joined by economic development officials, business leaders and community members from across the county.
The newly renovated building, also referred to as the Bottling POD, or production on demand system, opened at the Avenue of Americas location last month. It houses four of The Accelerator's clients: Haven, Goats in a Coat, Farmbody and Mystique.
Robert T. Armistead, chairman of the Orange County IDA, Vincent Cozzolino, managing director of the IDA and The Accelerator, and Laurie Villasuso, CEO and executive vice president of the IDA were also present at the event.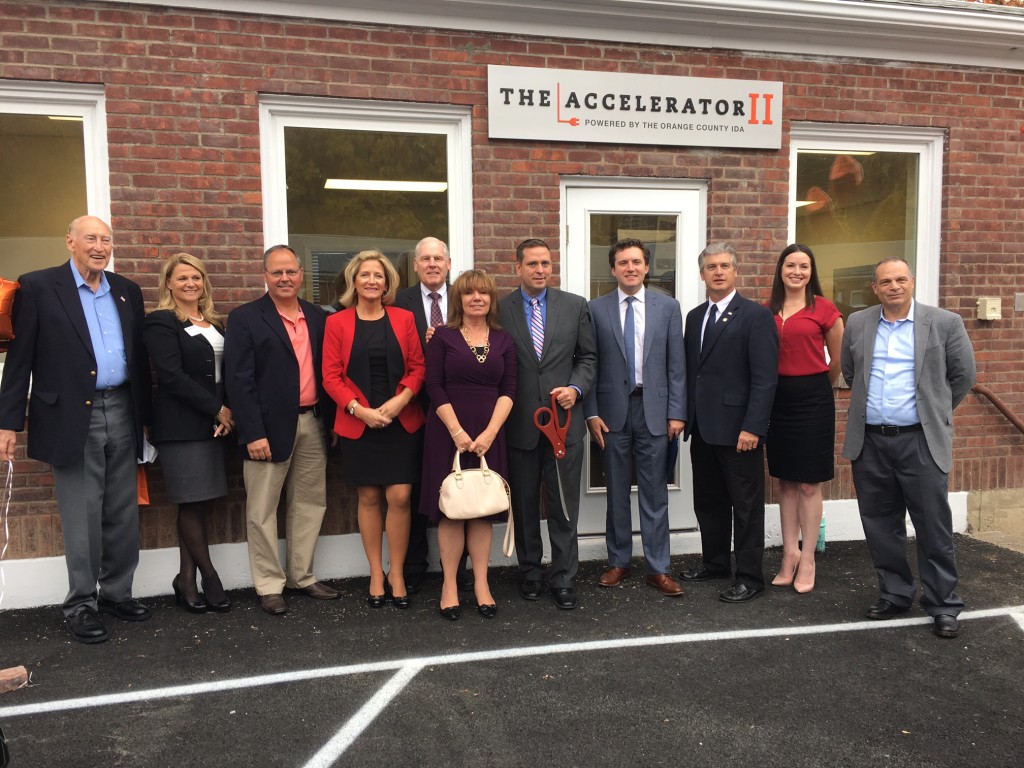 The Accelerator, powered by the Orange County IDA, is a certified New York State incubator focused on bringing manufacturing back to the mid-Hudson Valley. It expects to announce another expansion on Nov. 7.