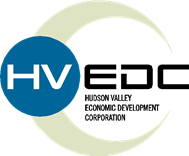 NEW WINDSOR, N.Y. (June 1, 2015) — The Specialty Food Association (SFA), an international not-for-profit business association fostering trade, commerce and interest in the specialty food industry and creators of the world-famous Fancy Food Shows, has joined the Hudson Valley Food & Beverage Alliance, a cluster initiative of the Hudson Valley Economic Development Corp. (HVEDC).
The Food & Beverage Alliance focuses on helping area food and beverage companies work together as strong partners and market their products nationwide. The organization includes food businesses, farmers, vegetable growers, beverage makers, distributors and other industry organizations.
"We are looking forward to SFA's involvement in future educational programming, event development and sharing their team's expertise with our members," said Laurence P. Gottlieb, HVEDC president and CEO. "SFA is an incredible organization and their senior leadership views the Hudson Valley as a major economic development zone poised for considerable growth. We will provide them with an even greater regional presence, which will translate into phenomenal opportunities for regional business owners."
The Specialty Food Association, founded in 1952, is composed of domestic and foreign manufacturers, importers, distributors, brokers, retailers, restaurateurs, caterers and others in the specialty food business. More than 3,000 independent and innovative businesses committed to bringing great foods to market throughout the U.S. and overseas are members of the Association. Its vision is to be globally recognized as the innovative hub of the food and beverage industry.
"The Specialty Food Association is steadfast in our commitment to the success of those who bring specialty foods to the consumer," said Ron Tanner, SFA's vice president of philanthropy, government and industry relations. "There are many innovative food and beverage entrepreneurs in the Hudson Valley and we look forward to building a long-lasting relationship with them and the Alliance."
Each year, SFA presents the "Specialty Outstanding Food Innovation" or "sofi" Awards, the industry's top honor in the $109 billion specialty food industry. The awards, now in their 43rd year, are open to all SFA members. This year, members submitted over 2,700 entries across 32 awards categories including outstanding chocolate, cheese and savory snack. Entries were judged by a national panel of 36 specialty food experts during eight days of tastings from Whole Foods Market, Food52 Shop, Kroger, Fresh Direct, The Fresh Market, Mouth.com, Citarella, Cooper's Hawk Winery & Restaurants, Williams-Sonoma, and Food & Wine and others.
SFA also partners with Specialty Food Magazine for its Leadership Awards, honoring industry leaders in business leadership, citizenship and vision. With two winners in each category this year, these leaders' efforts span the globe, from employing women in Kenya, to bringing halal foods to the American mainstream, to taking on U.S. agencies to change import laws.
In addition, SFA partners with food industry celebrities to advance the organization's mission. This summer, Ted Allen, Emmy Award winner and host of three Food Network shows, including the long-running hit series Chopped, will host the 43rd sofi Awards at the Summer Fancy Food Show in New York. Allen is a contributing writer for Esquire magazine and author of two cookbooks. He was also a series regular on Food Network's "The Best Thing I Ever Ate," a judge on the first four seasons of Bravo's "Top Chef," and on Food Network's "Iron Chef America."
A strong supporter of anti-hunger initiatives, Allen will donate his speaking fee for the event to City Harvest, the Fancy Food Show's anti-hunger charity for 26 years. "Not only do we understand the importance of helping our members be successful, we also understand the importance of helping those in need," Tanner added.
About the Specialty Food Association
The Specialty Food Association is a thriving community of food artisans, importers and entrepreneurs. Established in 1952, the not-for-profit trade association provides its 3,000+ members in the U.S. and abroad the tools, knowledge and connections to champion and nurture their companies in an always-evolving marketplace. The Association (formerly the National Association for the Specialty Food Trade, Inc.) owns and produces the Winter and Summer Fancy Food Shows, and presents the sofi Awards. Learn more at www.specialtyfood.com.
About the Hudson Valley Food & Beverage Alliance
The Hudson Valley region boasts the most vibrant and growing base of food & beverage-related businesses in the nation.  Alongside many well-known industry names and successful and growing industry players, the Food & Beverage Alliance brings organizations within the food and beverage industries together, helping area businesses forge strong partnerships. The Alliance provides access to economic guidance and marketing resources to businesses throughout the region.
About Hudson Valley Economic Development Corporation (HVEDC)
HVEDC is the leading economic development agency for the seven-county region of Westchester, Putnam, Dutchess, Rockland, Orange, Ulster and Sullivan counties. The public-private partnership markets the region as a prime business location to corporate executives, site selection consultants and real estate brokers. HVEDC helped start the organizational, branding and promotional effort for NY BioHud Valley, Hudson Valley 3D Printing, Hudson Valley EDs & MEDs and the Hudson Valley Food & Beverage Alliance. To learn more, call 845-220-2244 or visit http://www.hvedc.com