South Fallsburg, N.Y. (April 7, 2014) – Rolling V Bus Corp., a Sullivan County-based bus transportation company, is proud to announce the hiring of Tracy Merklin to the position of Accounting Manager.
Tracy Merklin, of Liberty, N.Y., will be responsible for all accounting management functions for Rolling V and related entities in the counties of Sullivan, Ulster and Delaware, as well as New York City.
"Rolling V is extremely pleased to have a seasoned professional like Tracy on board," said Rolling V Bus Corp. President Phil Vallone. "We are a growing company and Tracy's accounting and business experience will help us as we continue to expand operations."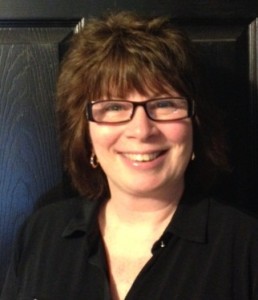 Prior to this position, Merklin was a Vice President of Credit for Cinium Risk Management, LLC in Rock Hill, N.Y., where she provided risk management services to the construction and surety industries, aiming to identify and mitigate potential financial risks, while enhancing the customer's ability to complete a project contract.
Merklin brings over twenty years of financial and administrative experience, ensuring quality service to cultivate business and foster strong professional relationships.
Rolling V Bus Corp. is a proud member of the New York School Bus Contractors Association and the American School Bus Council. The company is family-owned and operated by the Vallone and DeSabato families. The Vallone Family has been in the passenger transportation business for more than 50 years.