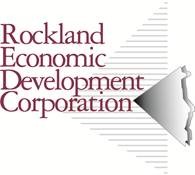 May 6, 2014 – Pearl River, N.Y. – Rockland Economic Development Corporation (REDC) today announced the launch of the "Address for Success" campaign to promote Rockland County outside of its borders.
Michael J. DiTullo, president and CEO at REDC, joined by Rockland County Executive Ed Day as well as business leaders and owners, hosted a news conference today to announce the six-month external marketing campaign. DiTullo unveiled a new cable television commercial at the event.
DiTullo said: "Just 15 miles from Manhattan, Rockland is strategically connected to a smart workforce and robust infrastructure. Additionally, with an aggressive county government and economic development corporation, as well as world-class facilities, Rockland offers business executives everything they need to grow in today's economy."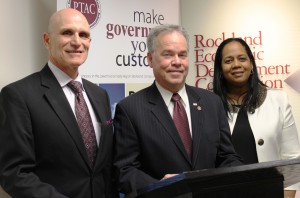 Day said: "Rockland County is primed for new and expanding businesses. Just ask executives at Bloomberg LP, who are currently building a new facility just down the road from here. With a dynamic workforce, impressive higher education institutions and healthy inventory of available real estate, Rockland is full of great opportunities."
The six-month external marketing campaign includes outreach to radio and television audiences throughout the Metro New York area, including Manhattan, northern New Jersey and Connecticut. The plan also targets site selectors with interests in biotechnology and life sciences, medical manufacturing and datacenter development from across the United States.
Businesses looking to expand or relocate to Rockland County have access to a variety of relocation services, including economic development incentives, technical assistance, as well as utilities incentives. Additionally, REDC houses and administers the Procurement Technical Assistance Center (PTAC), a Small Business Center (SBC) and other economic development organizations.
Day added, "Rockland County has what it takes to succeed in business today. We encourage business executives and site selectors to contact us today to see how we can help your business thrive here in Rockland…the address for success."
About Rockland Economic Development Corp.
Rockland Economic Development Corporation (REDC) focuses on building Rockland's economy by creating and attracting new businesses and retaining and expanding existing businesses to stimulate job growth as a way of improving the quality of life in Rockland County. Its role is to coordinate the operations of economic development programs and services for business and industry in Rockland County.
For more information on Rockland Economic Development Corp, log onto www.REDC.org or call 845-735-7040.