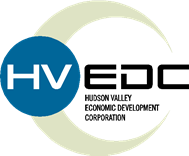 NEW WINDSOR, N.Y. (May 1, 2014) — Parchem FIne & Specialty Chemicals, a leading supplier of high-quality chemical raw materials to the plastics, industrial, pharmaceutical and specialty chemical markets  based in New Rochelle, N.Y., has become one of the first companies to simultaneously join both the Hudson Valley Food & Beverage Alliance and NY BioHud Valley.
The company offers specialty chemical sourcing and distribution for the pharmaceutical, personal care, petrochemical, chemical coating and nutritional industries. Parchem has close ties to the regional food and beverage and biotech industries, providing everything from agricultural resources like green pesticides and fertilizers to food enzymes, flavoring additives and vitamins.
Both NY BioHud Valley and the Food & Beverage Alliance are Hudson Valley Economic Development Corp. (HVEDC) initiatives.
"We are thrilled to welcome Parchem to the Hudson Valley Food & Beverage Alliance and NY BioHud Valley," said Larry Gottlieb, president and CEO of HVEDC. "Parchem works closely with numerous businesses throughout the region and is a valued member of the local business community. Through the active participation of businesses like Parchem, the Food & Beverage Alliance and NY BioHud Valley serve as a powerful engine for regional economic growth. We look forward to working with this great company."
The Hudson Valley Food & Beverage Alliance brings organizations within the food and beverage industries together, helping area businesses forge strong partnerships. Founded by HVEDC, the Alliance provides access to economic guidance and marketing resources to businesses throughout the region.
NY BioHud Valley serves as a partner to county, state and federal governments, working to foster an environment in which businesses in the biotech and pharmaceutical industries can expand throughout the region. It engages in pro-business advocacy designed to reduce legislative burdens, promotes collaboration between businesses and educational institutions and assists companies with access to venture capital.
Parchem is a leading supplier of agricultural chemicals and food additives, making the company an important figure in the region's economy. Participation in the two economic organizations will allow Parchem work closely with area businesses and organizations, creating a more collaborative and economically vibrant environment.
"By joining the Food & Beverage Alliance and NY BioHud Valley, we will now have access to extremely valuable business partnerships and resources," said Ephraim Rabin, CEO of Parchem. "We believe that we have a lot to offer these two organizations, and we have much to gain as well. We're looking forward to contributing to the strong economic ties that are helping move our region forward."
For more information about Parchem, visit http://www.parchem.com.
About Hudson Valley Economic Development Corporation (HVEDC): HVEDC is the leading economic development agency for the seven-county region of Westchester, Putnam, Dutchess, Rockland, Orange, Ulster and Sullivan counties. The public-private partnership markets the region as a prime business location to corporate executives, site selection consultants and real estate brokers. HVEDC helped start the organizational, branding and promotional effort for NY BioHud Valley and the Hudson Valley Food & Beverage Alliance. To learn more, call 845-220-2244 or visit http://www.hvedc.com.