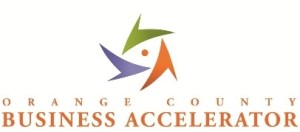 The Orange County Business Accelerator (OCBA), an organization that provides resources and guidance to help small businesses and startups in Orange County, has announced the launch of its Summer Student Sandbox program that began June 1, 2014.
A program designed to provide specific business training to young entrepreneurs enrolled in courses at SUNY Orange, OCBA's Summer Student Sandbox program is funded with monies from the grant the organization received last December from the New York State Business Incubator and Innovation Hot Spot Support Program, sponsored by Empire State Development.
"We wanted to launch a program at OCBA that would engage the entrepreneurial student community and decided to follow the model of the successful Syracuse Student Sandbox program at the Syracuse Tech Garden," said Brian Gates, vice president of HVEDC that manages the OCBA. "The OCBA is committed to investing in students who are or aspire to be founders, inventors, technologists and business people."
Gates attended Marist College's Mid-Hudson Business Plan Competition to observe pitches from six teams representing SUNY Orange in April 2014. Two teams were selected to enter the Summer Student Sandbox program, with help from SUNY Orange Business Professors Donald Urmston and Josephina Vondras. Ad- On Advertising and Life Savers Training will spend three months at the OCBA working to accelerate their business.
"We are grateful to the Orange County Business Accelerator, who provides our students with a platform to pursue their business ventures," said Vondras. "They provide a fabulous opportunity for our entrepreneurial students and we look forward to great things in the years to come."
Ad- On Advertising's team produces and sells branded paper coffee cups, while Life Savers Training provides emergency training service for both humans and animals in distress. The teams were chosen to participate in the program because they demonstrated a passion for their product, service or business idea, they possess the skills, abilities and confidence to turn their passion into a profitable business, and a desire to learn through the process.
"The Summer Student Sandbox program has helped me become a young entrepreneur," said Kevin Neil Ilejay of Ad- On Advertising. "It has also motivated me to learn more and gain broad operational expertise."
OCBA's Summer Student Sandbox program offers the teams one shared Class A office and the use of the building's kitchen, conference rooms and copiers as well as access to business mentors and events. Team members will learn how to develop and manage a monthly budget, secure orders, process invoices, source materials and handle the day to day issues associated with running a small business.
"The Orange County IDA, the Accelerator, HVEDC and SUNY Orange have partnered to create an innovative and important program," said Orange County Executive Steve Neuhaus. "The Summer Student Sandbox program can be the springboard that young entrepreneurs need to conceive and launch their business."
About the Orange County Business Accelerator:
OCBA is a New York State Certified Incubator program for businesses launched by the Orange County Industrial Development Agency. The incubator, 10,000 square feet of Class A high-tech research and development space, is designed to attract new entrepreneurial investment by providing businesses with below-market occupancy costs, mentoring programs and a high-tech plug-and-play office environment. For more information, visit http://ocaccelerator.com.