Sept. 30 kickoff seeks to exceed last year's $53,000 raised and 1.6 million minutes read

NEW ROCHELLE, N.Y. (Sept. 28, 2016) — William B. Ward Elementary School in New Rochelle will kick off its annual, month-long Readathon on Friday, Sept. 30, with members of the greater New Rochelle community visiting the school to read to students throughout October.
The "I Read!  What's your Superpower?" campaign is also the school's largest fundraising event.  Organizers are hopeful to exceed the $53,000 raised last year.
Funds raised will allow teachers to have extra funds to enhance student's learning experience in their classrooms; for special projects that are not covered by school budgets — such as the recent full renovation of the school's library; and enrichment materials for math, art, science and music.
The readathon also challenges students to read as many minutes as they can while raising money for Ward.  Students will be challenged to collectively read more than the 1.6 million minutes as they did in 2015.
"Our planned events could not have been possible without our community members inspiring the students to read and to sponsor them with their fundraising," said Melissa Panszi Riebe, the readathon's chair. "We also have a dedicated group of volunteers working with Ward teachers and administrators to ensure students have a fun and memorable experience while showing them how important reading is to their academic careers."
Currently, community leaders scheduled to read at Ward include New Rochelle Mayor Noah Bramson,  New Rochelle School District Superintendent Dr. Brian Osborne and Omar Small, New Rochelle deputy city manager and human resources director.
Additionally, the list of readers includes Singer Rikki Woodlin and Albert Leonard Middle School Principal John Barnes in addition to New Rochelle Barber Corey Davis, TP Toys owner Kemesha Salmon, members of the New Rochelle Police Department, the New Rochelle Fire Department and an editor and author who has written for DC Comics.
Organizers have also invited members of New Rochelle's Spanish speaking community to bring their favorite children's Spanish language books to the school to read to Children's International Language Academy (CILA) program students.
Children's authors will also be reading to students. They include: Robin Barone, who will read "Where is Robin" from her "Where is Robin? USA" book series; Artie Bennet, author of "Belches, Burps, and Farts—Oh My!, Poopendous!," "The Butt Book" and "Peter Panda Melts Down!"
William Meyer, author of   "The Secret of the Scarab Beetle,"  "Horace J Edwards" and "The Time Keepers" book series, will also read to students.
A special evening "pajama" reading program will be held on Thursday, Oct. 25. at 7 p.m. Author Christina Geist, who runs the branding firm True Geist and the designing company Boombox Gifts, will read her first picture book, "Buddy's Bedtime Battery," a bedtime story for busy boys.
Geist is the wife of Willie Geist, co-anchor of MSNBC's Morning Joe and anchor of Sunday Today with Willie Geist.
Like all little people with big ideas, "Ro-Buddy" lives in a bright and busy world of imaginative play. Geist's reading of her book will allow students to follow along as "he and his robo-family help power all of his robot body parts down for bed, one beep!' at a time."
Other readathon activities include a visit by Theatre Works group at New Rochelle High School. The group will give a performance of the classic children's book, "The Lion, the Witch, and the Wardrobe" to fourth and fifth-graders on Oct. 14.
The readathon also includes book swaps and super hero-themed trivia games to support student reading. At the readathon's conclusion, leftover books will be donated to New Rochelle's "My Brother's Keeper," the cradle-to-career organization which assists all children and young adults in New Rochelle to live productive lives.
Major readathon sponsors are Breezmont Day Camp and "Sweeets" along with mid-level sponsors Anderson Bookstore and A. Uzzo & Company CPA.
Additional sponsors are Av Solutions, Rafferty & Rediski, Domenick Bulfamante & Sons Inc., Patsy's, Sal Franciamore & Son Inc. Landscaping, Rye Health and Fitness Personal Studio, Budding Buddhas Kids Yoga, Bulk Office Supply, Miss Andrea's Dance Studio, Got Thyme, Bricks 4 kidz, Beehive Restaurant, Westchester Funeral Home and M2Asset Management.
To learn more, contact Melissa Panszi Riebe at wardreadathon2016@gmail.com or call 914-316-3275.
William B. Ward Elementary School teachers Angela D'Ambrosio and Amanda D'Amico are ready for the school's annual readathon.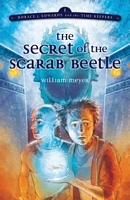 "The Secret of the Scarab Beetle" author William Meyer will also read to students.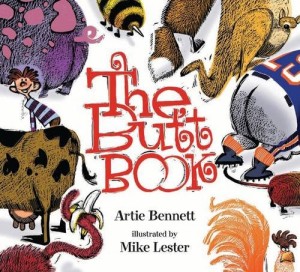 Artie Bennet, author of "The Butt Book" and other titles, will visit the school during its readathon.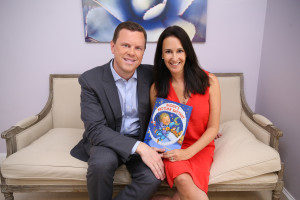 Author Christina Geist will read her new picture book, "Buddy's Bedtime Battery," during the special Oct. 25 "pajama" evening at the school. Geist and husband Willie Geist, co-anchor of MSNBC's Morning Joe and anchor of Sunday Today with Willie Geist, show the book's cover.
About the City School District of New Rochelle
With nearly 11,000 students in 10 schools, the City School District of New Rochelle, through an active partnership amongst community, parents, staff and students, provides a high-quality and challenging education for every child, in a safe, nurturing environment that embraces rich diversity and drives success