NYS Certified-WBE Firm Cerrone, Inc. and Sullivan County's Gary Myers Excavation to Perform Work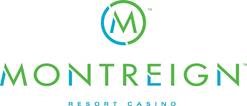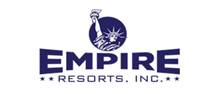 MONTICELLO, N.Y.– Empire Resorts, Inc. (NASDAQ-GM: NYNY) ("Empire")  announced that its wholly-owned subsidiary, Montreign Operating Company, LLC ("Montreign"), awarded a mass excavation bid package to Cerrone, Inc.,  a New York State-certified woman-owned business enterprise ("WBE").  This is the first major contract award and will jump start work on the project that is scheduled to open two years after a gaming facility license is granted by the New York State Gaming Commission.
The mass excavation package involves significant preparation work such as clearing the site, topsoil removal, grading and leveling.  This is a precursor to constructing the resort casino's site access roads and building foundations. Cerrone will utilize Gary Myers Excavation Inc., a Sullivan County local business located in Swan Lake, as a subcontractor for the project.
"Montreign Resort Casino is proud to award its first major bid package to a New York State-certified woman-owned business enterprise," said Empire Resort's CEO Joseph D'Amato. "We are looking forward to awarding more bid packages in the near future as this project continues to progress. We have made extensive community outreach efforts to attract minority, woman and service-disabled veteran-owned businesses and local businesses as part of the bidding process."
The Montreign Resort Casino is viewed as a major economic catalyst for Sullivan County and the Mid-Hudson Region, with numerous local contractors, vendors and suppliers expected to be part of the project.  Montreign is implementing its plans to ensure that minority, woman and service-disabled veteran-owned and local businesses and workforce take part in the work.
"Montreign has clear business diversification goals for this project and we are taking steps to ensure that MWVBEs and service-disabled veteran firms are aware of bidding opportunities during construction," said Frank Ciminelli, Senior Executive Vice President for LPCiminelli, the project's construction manager.  "The fact that the first major contract award went to a WBE firm should send a strong signal that Montreign is committed to business diversity and ensuring all segments of the business community benefit from this tremendous project."
About Empire Resorts
Empire Resorts, Inc. owns and operates, through its subsidiary Monticello Raceway Management, Inc., the Monticello Casino and Raceway, a harness racing track and casino in Monticello, N.Y., and is 90 miles from midtown Manhattan. For additional information, please visit www.empireresorts.com.
Upon the awarding of a gaming facility license from the New York State Gaming Commission, Empire will begin construction on Montreign – an 18-story casino, hotel and entertainment complex with 61 table games, 2,150 state of the art slot machines and 391 luxury rooms designed to meet 4-star and 4-diamond standards. For additional information, please visit www.montreign.com.
This press release includes "forward-looking statements" intended to qualify for the safe harbor from liability established by the Private Securities Litigation Reform Act of 1995. These statements include statements about our plans, strategies, financial performance, prospects or future events and involve known and unknown risks that are difficult to predict. As a result, our actual results, performance or achievements may differ materially from those expressed or implied by these forward-looking statements. In some cases, you can identify forward-looking statements by the use of words such as "may," "could," "expect," "intend," "plan," "seek," "anticipate," "believe," "estimate," "predict," "potential," "continue," "likely," "will," "would" and variations of these terms and similar expressions, or the negative of these terms or similar expressions. Such forward-looking statements are necessarily based upon estimates and assumptions that, while considered reasonable by Empire and its management team, are inherently uncertain. Factors that may cause actual results to differ materially from current expectations include, among others, levels of spending in business and leisure segments as well as consumer confidence; plans for signing and closing on definitive transaction documents; the construction commencement date for Montreign Resort Casino; relationships with associates and labor unions and changes in labor law; the financial condition of, and our relationships with, third-party property owners and hospitality venture partners; changes in the competitive environment in our industry and the markets where we operate; the timing of the receipt of regulatory and governmental approvals for the Montreign Resort Casino, including the issuance of a gaming facility license to Empire; changes in federal, state or local tax law; general volatility of the capital markets and our ability to access the capital markets to consummate the necessary financing. A more complete description of these risks and uncertainties can be found in our filings with the U.S. Securities and Exchange Commission. We caution you not to place undue reliance on any forward-looking statements, which are made as of the date of this press release. We undertake no obligation to update publicly any of these forward-looking statements to reflect actual results, new information or future events, changes in assumptions or changes in other factors affecting forward-looking statements, except to the extent required by applicable laws. If we update one or more forward-looking statements, no inference should be drawn that we will make additional updates with respect to those or other forward-looking statements.
Contacts
Empire Resorts, Inc.
Charles Degliomini, 845-807-0001