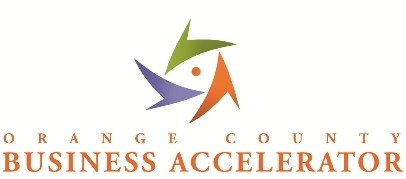 NEW WINDSOR, N.Y. (May 29, 2015) — The Orange County Business Accelerator (OCBA) hosted Meghan Taylor, director of Empire State Development's Mid-Hudson Region, as part of its Distinguished Speaker Series on Tuesday. Taylor spoke to a group of 30 businesses and organizations to inform them about New York State's Consolidated Funding Application (CFA) process and what the state is looking for from projects when it reviews applications for funding.
Taylor said there is $750 million available through 30 different programs in 12 state agencies. Application submission is due by 4 p.m. July 31. Last year, there were 389 CFA applications in the Mid-Hudson Region alone. Projects in the region totaled nearly $83 million last year, and this year Taylor expects that figure to reach between $90 million and $130 million.
She also explained that this year there is a new program, the New York Upstate Revitalization Initiative (URI), which is part of an overall program aimed at systematically revitalizing the economy of upstate. Three of the regional districts – including the Mid-Hudson Region – will be chosen for $500 million in funding that will be granted at $100 million per year over five years.
"We suggest that everyone interested in the application process align their projects with the ongoing initiatives and overall goals of the regional council for the best results," Taylor said.
Taylor advised applicants to review the Regional Economic Development Council's website (http://regionalcouncils.ny.gov/) for specific details of the programs and opportunities and to find available dates for information sessions. The office can be contacted by email (nys-midhudson@esd.ny.gov) or by phone (845-567-4882).
There are three application workshops coming up: 6-8:30 p.m., May 29, SUNY New Paltz, Student Union (Multi-Purpose Room); 6-8:30 p.m., June 10, Westchester Community College, Gateway Center (Davis Auditorium), and 6-8:30 p.m., June 23, Mount St. Mary College, Aquinas Hall. To register, or for more information, go to the Council website and click on the workshops button.
About the Orange County Business Accelerator:
The Orange County Business Accelerator (OCBA) is a business incubator strategically located in New Windsor at Stewart International Airport with proximity to major interstates. The Orange County Industrial Development Agency (IDA) has championed both the creation and operation of OCBA. The incubator was launched more than five years ago and is designed to attract new entrepreneurial investment across various industries by providing businesses with below-market occupancy costs, mentoring programs, easy access to experienced professionals and a high-tech plug-and-play office environment. OCBA has served 43 companies that have directly created 125 new jobs. OCBA recently received official certification as a New York State Incubator and a sizable grant from New York's Empire State Development to support additional resources and services for resident companies. For more information, visit http://ocaccelerator.com.